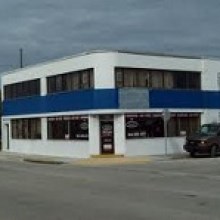 Our constant endeavor is to come up with better deals and options for our customers.
Fort Lauderdale, FL (PRWEB) January 29, 2014
Greenbee Parking, a rapidly growing airport parking service, has just announced that Luxury Airport Parking will be their strategic business partners in Fort Lauderdale. They have a range of innovative parking offers for both long and short term bookings which means that every traveler using the busy Fort Lauderdale (FLL) airport can enjoy anything between 30-75% savings on their parking expenses. The range indicates the scope of savings which will go higher with bookings of longer durations. It is also a reflection of veritable savings that can beat all other similar offers, seasonal deals and even discount coupons hands down. The regular Greenbee offers are so robust and affordable that travelers can simply chuck all parking worries for the rest of their lives. All they have to do is show their Greenbee receipt and the spot is theirs for the duration. Then they can take the shuttle to the airport at leisure.
"Our constant endeavor is to come up with better deals and options for our customers," said Christine Cooper – Marketing Coordinator, Greenbee Parking. "Our partnership with Luxury Airport Parking will allow us to serve our customers better. Along with that it will allow us to offer them a more cost effective option every time with our new and discounted Fort Lauderdale long term airport parking rates."
Fort Lauderdale–Hollywood International Airport Parking Information
Fort Lauderdale–Hollywood International Airport is located in the Broward County, Florida and is close to downtown Fort Lauderdale, Hollywood as well as well north of Miami. It ranks as the 21st busiest airport in terms of passenger traffic as well as 14th busiest international air gateway for the nation. In terms of global statistics it ranks as one of the 50 busiest airports of the world. It showed a 4.25 increase in passenger figures in 2011 with 23,349,835 passengers processed. It is served by JetBlue Airways, Allegiant Air, Southwest Airlines, Silver Airways, Spirit Airlines, Delta Air Lines and US Airways in the domestic market. It serves as a major intercontinental gateway and the preferred choice for travelling to the Caribbean. These figures show how busy the airport keeps and also explains why has been classified as a "Major Hub" facility serving commercial air traffic by the FAA.
Naturally, the airport parking is always in demand and is one of the major concerns for the authorities who are known for their excellent services. They are now aided in these efforts by service providers like Greenbee Parking who are offering discounted Fort Lauderdale long term airport parking rates through their innovative deals and partnerships like the one they have just inked with Luxury Airport Parking.
The Greenbee Airport Parking Solution
Greenbeeparking.com is the connection between consumers and parking vacancies in close proximity to major airports and seaports. The parking spaces are very affordable because the company has negotiated discounted rates with major hotel chains for the parking spaces that are not currently occupied. Here's how it works.
Greenbee Parking puts the available inventory of parking spaces on their website to be reserved by business and leisure travelers looking for cheap airport parking. This alternative method for finding parking equates to significant savings for the traveler. You can learn more about their offers from (http://www.youtube.com/watch?v=RWc3dqhugFA) or via the web at (http://www.greenbeeparking.com).
About Greenbee Parking
Greenbee Parking is the nation's most innovative long term parking company, with a new way of making long term parking affordable. The company is rapidly adding new airports to its network.