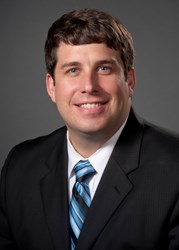 I'm doing well. I feel great. I'll be working here at least a couple more years.
Youngstown, OH (PRWEB) January 28, 2014
Clyde Stratman never felt a pain in his chest, but in the back of his mind he harbored the idea that he could be at risk for heart trouble. Both of his parents died as a result of problems with their hearts and heart disease often runs in families.
So, the 75-year-old Salem resident made a point of keeping active. After retiring as a manager at J.C. Penney, he began working as a custodian at the Masonic Temple and volunteered to refurbish much of the building's interior. That included painting walls in rooms with ceilings that are more than 20 feet high and refinishing the hardwood floor in a room that covers 2,800 square feet. Stratman even made a point of climbing the stairs – 26 steps every day.
Then, one morning last February during a community breakfast he'd volunteered to serve, he passed out. Stratman assumed it was the result of being dehydrated. Then, several weeks later, he felt short of breath climbing the stairs – stairs he climbed every day. Still, it didn't occur to him that the problem was his heart. In July, after getting dizzy while sitting in a chair at home – so dizzy he says he would have fallen over had he been standing – Stratman's cardiologists at Humility of Mary Health Partners, Dr. Robert Houston and Dr. Rekhi Varghese, diagnosed him with severe aortic stenosis and referred him to Dr. Lucas W. Henn, a cardiothoracic surgeon.
Severe aortic stenosis is a condition in which one of the heart valves does not open properly and the heart suffers overcoming the blockage. It is the most common valvular heart disease in the United States.
Dr. Henn informed Stratman that he needed aortic valve replacement surgery.
Stratman's mother was diagnosed with a similar condition in 1988 but passed away before she could have surgery.
Dr. Henn performed the aortic valve replacement surgery using minimally invasive techniques and only a 10-centimeter incision at St. Elizabeth Health Center July 25, 2013. Stratman was home within a week.
"I'm doing well. I feel great," he says. Stratman is back to work, walking the stairs and vows to continue his work at the Masonic Temple for at least a couple more years.
Stratman and his surgeon, Dr. Henn, will be the featured speakers at The Beat Goes On, a community social to raise awareness about heart disease sponsored by St. Elizabeth Heart and Vascular Center.
Stratman will discuss his personal survival story; Dr. Henn will discuss cardiac valvular disease and emerging trends in treatment.
The Beat Goes On takes place Feb. 13 at Our Lady of Mount Carmel Church Hall in Youngstown.
Dr. Henn completed his cardiothoracic fellowship at Cedars-Sinai Medical Center in Los Angeles. While there, he spent six months under the direction of Dr. Robert McKenna, who has performed the most minimally invasive lung cancer resections in the world. Dr. Henn also spent a year in Leipzig, Germany, under the direction of preeminent cardiac surgeon Friedrich Mohr M.D., PhD learning minimally invasive valve surgery.
In addition, The Beat Goes On will feature a heart-healthy dinner buffet and informational displays.
Tickets for The Beat Goes On are $25 for singles, $45 for couples and $180 for a table of eight.
For information, call 330.480.3998.
About Humility of Mary Health Partners
Humility of Mary Health Partners is an integrated health system located in the Youngstown/Warren area. It is a region of Catholic Health Partners (CHP) in Cincinnati, the largest health system in Ohio and one of the largest Catholic health systems in the United States. HMHP provides a full spectrum of health care services, including inpatient, outpatient, emergency, urgent care, home care and long-term care. Members are St. Elizabeth Health Center, St. Joseph Health Center, St. Elizabeth Boardman Health Center, HM Home Health Services, The Assumption Village, Humility House, Hospice of the Valley and Laurel Lake. Learn more about HMHP online at http://www.HMpartners.org.