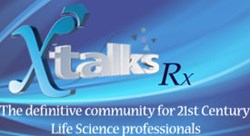 Toronto, Canada (PRWEB) January 27, 2014
Discover how the optimized target enrichment workflow from Roche NimbleGen and Kapa Biosystems enables improved performance in targeted resequencing.
In NGS target enrichment, researchers face challenges with low sample availability, sequencing of AT- or GC- skewed regions, or damaged DNA as in FFPE samples. By combining the SeqCap EZ products' capture efficiency with Kapa's expertise in library prep and high fidelity amplification, we have an effective solution for you to overcome these challenges.
During this webinar, presenters Dr. Maryke Appel, Technical Director at Kapa Biosystems, and Dr. Daniel Burgess, Group Leader of Sequence Capture at Roche NimbleGen, will share data demonstrating how our workflow will help you achieve greater molecular complexity with minimal DNA sample input or with FFPE DNA, hence maximizing variant discovery with your precious samples.
For more information on this webinar or to register, visit Unleash the Potential of your DNA Samples with an Optimized Target Enrichment Workflow for Next-Generation Sequencing
Xtalks, powered by Honeycomb Worldwide Inc., is a leading provider of educational webinars to the global Life Sciences community. Every year thousands of industry practitioners (from pharmaceutical & biotech companies, private & academic research institutions, healthcare centers, etc.) turn to Xtalks for access to quality content. Xtalks helps Life Science professionals stay current with industry developments, trends and regulations. Xtalks webinars also provide perspectives on key issues from top industry thought leaders and service providers.
To learn more about Xtalks visit http://xtalks.com
For information about hosting a webinar visit http://xtalks.com/sponsorship.ashx
Contact:
Michelle Tran (416) 977-6555 ext 224
mtran(at)xtalks(dot)com