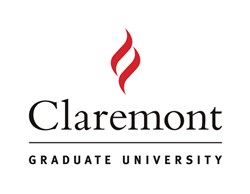 One of the many differentiators of this program is that it's a truly immersive experience to provide students with a comprehensive understanding of both business and design culture.
Claremont, California (PRWEB) January 24, 2014
Art Center College of Design in Pasadena, Calif., and the Peter F. Drucker and Masatoshi Ito Graduate School of Management at Claremont Graduate University (CGU) today announced the new Innovation Systems Design (ISD) MS/MBA degree program launching in fall 2014.  
The ISD dual-degree program marries Art Center's renowned design and innovation curriculum with the Drucker School's acclaimed business and management acumen to meet the needs of early- to mid-career level professionals who see the value in applying design-thinking methodology to business strategy. 
Students who graduate from the rigorous program will earn a Master of Science (MS) degree in Industrial Design from Art Center and a Master of Business Administration (MBA) degree from the Drucker School. 
"One of the many differentiators of this program is that it's a truly immersive experience to provide students with a comprehensive understanding of both business and design culture," said Hideki Yamawaki, co-executive director of the ISD program and Ito Chair of International Business and Professor of Management at the Drucker School.  "Ultimately, our graduates will be MBAs who have a robust portfolio that shows examples of their ability to create the future."
The rapid advance of new technologies continues to heighten competition and accelerate the rate of change in the global marketplace. Companies have to reinvent their business models at an ever-increasing pace to remain competitive. 
"The ISD program will prepare graduates to take on these types of complex and unstructured problems by merging the curricula of two distinct disciplines that have not traditionally been combined," said Andy Ogden, co-executive director of the ISD program and chair of the Graduate Industrial Design Department (Grad ID) at Art Center.
"What we see going forward is that, if you are going to be able to create the future, you need to have knowledge and understanding of business dynamics, an ability to think strategically and the skills and knowledge of a designer to realize a vision," Ogden said. 
Individuals best suited for this program are those who have a deep desire to be involved at the front end, to look forward, to dive into the analysis of trends, and to figure out the best strategy in order to make a company successful. Students will tackle real-world design projects that allow them to practice and apply new skills, theories, and methods.
About the Drucker School 
One of five outstanding schools in CGU, the Peter F. Drucker and Masatoshi M. Ito Graduate School of Management offers a variety and full range of professional and doctoral degrees, including the MBA, PMBA, EMBA, and the MS in Financial Engineering. It has expanded the traditional path in business education, offering innovative transdisciplinary programs and partnerships.  Among these are the MA in Arts Management, an MA in Art Business in partnership with Sotheby's Institute of Art, and a JD/MBA in partnerships with Southwestern Law School.
The Drucker School is named for the father of business management education and world-renowned author and consultant, Peter F. Drucker, and accomplished global business leader and philanthropist, Masatoshi M. Ito. It is global, diverse, and rich with resources while being intimate and flexible. Drucker graduates value the cultivation of human potential as a company's most valuable resource, and they have a strong sense of social responsibility to make a difference by doing well while also doing good.  
Claremont Graduate University was founded in 1925. It a founding member of the prestigious and world-renowned Claremont Colleges Consortium located in Claremont, California.
About Art Center 
Founded in 1930 and located in Pasadena, California, Art Center College of Design is a global leader in design and art education. Art Center offers 11 undergraduate and six graduate degrees in a wide variety of design and art disciplines, as well as public programs for all ages and levels of experience. Renowned for its ties to industry, Art Center is the first design school to receive the United Nations' Non-Governmental Organization (NGO) status, providing opportunities for students to create design-based solutions for humanitarian and nonprofit agencies around the world. During the College's 84-year history, Art Center's alumni have had a profound impact on popular culture, on the way we live and on important issues in our society.
Art Center's Graduate Industrial Design (Grad ID) Department is consistently ranked at the very top by the Design Futures Council in its Design Intelligence survey for America's best architecture and design schools, and at the top of U.S. News and World Report's annual Best Graduate Schools rankings. Grad ID alumni occupy top strategy positions at innovative organizations such as LEGO Concept Lab, Second Road, Toyota, Microsoft and Nokia Research Center. 
The Grad ID faculty, most of whom are internationally renowned working professionals, have played key creative and leadership roles at firms such as The Walt Disney Company, S. G. Hauser Associates, Henry Dreyfuss Associates, RTKL Associates, bioDesigns, Roundarch and Human Code. Students have collaborated with clients such as Herman Miller, Avery Dennison, GUESS, Warner Bros. Records, Empire-Berol, Hewlett-Packard, Honda, NASA's Jet Propulsion Laboratory, LEGO, Yahoo!, Volvo Trucks, and many other companies.
# # #
Images: 
High-resolution images are available for download from this online gallery.