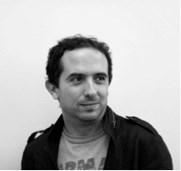 Brooklyn Heights/Dumbo, NYC (PRWEB) January 27, 2014
Haute Design welcomes Sergio Mannino of Sergio Mannino Studio as the newest network member for 2014. Mannino is known for his expertise in luxury retail design and interiors, and his professionalism, years of experience, willingness to meet the needs of clients and ability to flawlessly finish projects sets the precedent for other interior designers in the field.
About Haute Design Network
Haute Design Network of hauteresidence.com selects interior designers that have demonstrated a high level of expertise, professionalism, and accomplishment in their field. This elite circle of leading interior designers is encouraged to expose readers to several elements from past and current design trends as they provide a glimpse into future innovations, while offering both inspiration and exceptional resources for those seeking experienced luxury interior designers and sophisticated interior design firms.
Sergio Mannino is featured on Haute Design Network's comprehensive website as a distinguished member alongside other leading interior designers from across the country. Network members have the exclusive opportunity to interact with viewers by utilizing the Haute Design Network platform via customized blog posts and unique design features. Visit the Haute Design Network at http://www.hauteresidence.com/design.
About Sergio Mannino of Sergio Mannino Studio
Sergio Mannino Studio is a group of creative professionals with roots in Italian design and culture. The studio is a collection of forward thinking architects, interior and product designers who bring disparate ideas and materials together to create places and objects that delight, enlighten and inspire. Through an extensive close network of consultants projects can be taken from preliminary brainstorming to built form virtually anywhere.
The Studio is specialized in retail design and interiors and has worked for several international companies such as Prada, Miu Miu, Vince Camuto, Jessica Simpson, Breil, Kensie Girl and several others. The Studio work has been published numerous times in magazines, books and blogs in the US, Europe, China and South Korea. Sergio Mannino graduated in Architecture from the University of Florence, Italy under the direction of Ettore Sottsass and Remo Buti. He collaborated for 3 years with Professor Remo Buti during which time he had the opportunity to study furniture design and interior architecture in depth.
In September 2002 he mounted a one-man show of his furniture designs, including 9 built-pieces and 100 watercolors, at the Memphis-Post design Gallery in Milan, once again under Sottsass' supervision. A collaboration with Dutch designer Jan Habraken produced the ooo! lamp, presented in 2008 and distinguished as I.D. Magazine Product of the Week and as Best Pick of the ICFF by Metropolis. In 2011 he presented Luminitsa, a large lighting fixture inspired by the gypsy culture, at the Salone del Mobile in Milan and at the ICFF in New York.
In 2012 the Studio presented the Non-Flying Carpet at Wanted Design during the ICFF. This hand-woven rug, made in Nepal by professional artisans, is the first modular carpet of its kind. With uniquely shaped pieces that fit together like a puzzle, it recreates a courtyard indoors.
For more information about Sergio Mannino, visit his Haute Residence profile.