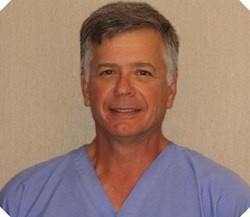 Corpus Christi, TX (PRWEB) January 25, 2014
Dr. Tilman Richards is now accepting patients who suffer from Temporomandibular Joint Disorder (TMJ) and wish to improve their oral health this new year. While some people who suffer from TMJ can get by without professional treatment, some victims need to seek help when symptoms like jaw stiffness and jaw pain become persistent. People who suffer from teeth grinding or clenching and people who have experienced a recent dental trauma can also benefit from visiting Dr. Richards, since these conditions are known to contribute to TMJ.
The symptoms of TMJ can be diverse. People who have the condition may feel pain in the mouth, jaw, ear, neck, and shoulders when they talk, eat, or yawn. Many victims hear popping or grinding sounds when the joint is moved. Headaches, earaches, and even ear problems like ringing or hearing issues can be associated with TMJ. Some victims also have difficulty chewing or experience temporary jaw locking when the mouth is open or closed. People who notice any of these effects are encouraged to schedule an appointment with Dr. Richards, especially if they suffer from other conditions like teeth grinding that heighten the risk of TMJ.
Dr. Richards bases treatment for TMJ on a patient's symptoms and response to prior treatments. He starts with non-invasive treatments, such as teaching patients to stretch or relax the jaw joint. Patients who suffer from teeth grinding or clenching may be fitted with a bite plate to help reduce nighttime movement, which will reduce the strain put on the jaw joint. In more extreme cases, patients who still experience problems like jaw pain may be given cortisone shots at Dr. Richards' office to reduce swelling and tenderness. Very rarely, patients may need to have the jaw replaced with an artificial implant, but this kind of invasive measure is typically a last resort.
Patients who experience persistent symptoms of TMJ are encouraged to schedule an appointment with Dr. Richards to learn more about the treatments that he offers. People who want to focus on their oral health and leave behind issues like jaw pain this year are encouraged to visit Dr. Richards' website or call his office for more information.
About the Doctor
Tilman Richards, DDS is a general dentist who has provided patients personalized dental care in Corpus Christi, TX since 1984. Dr. Richards graduated with honors from Sam Houston State University with a Bachelor of Science in biology, and he attended Baylor Dental School in Dallas where he received his degree as a doctor of dental surgery. He is also a member of the American Dental Association, Texas Dental Association and Nueces Valley District Dental Society. Dr. Richards is part of one percent of dental professionals providing the LANAP FDA cleared laser procedure for gum disease treatment. To learn more about Tilman Richards, DDS and his dental services visit his website at http://www.corpus-christi-dentist.com and call (361) 238-2373.