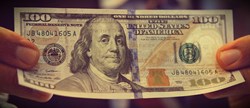 Los Angeles, CA (PRWEB) January 25, 2014
24/7 Van Lines, a California-based moving service that provides local, county, state, interstate and international moving services across all 50 U.S. states, is pleased to unveil the newest addition to their lineup of bargain specials that the discount moving company offers for customers, called the "New Year's Movers' Deals." The specials will feature all sorts of bargains for movers, including discounted rates on fuel – thanks to the company's "green" and bio-diesel powered fleet of haulers – as well as an assortment of other New Year's bargains for movers.
According to Moving Authority, the cost of moving has dramatically increased in recent years and there are fewer and fewer moving companies offering a cheap moving service. A report they issued compared the cost of moving across the country in the United States, providing the average annual cost of moving between the years of 2002-2012. During that time, the cost of moving increased by more than 25 percent from 2002 to the present day, and meanwhile inflation only increased by a much smaller margin. While the cost of moving may be increasing, many employers are offering smaller relocation packages as they clamp down on spending budget to reduce costs. The cost of moving, according to the Moving Authority report, increased from $9,658 in 2002 to $12,459 in 2012, and the 2013 statistics have yet to even be generated.
"At 24/7 Van Lines, we know that movers are moving on a precariously limited budget in most cases, and that's why we are here to help them in 2014 with our forthcoming 'New Year's Movers' Deals' that will be unveiled in the next few weeks," explained company spokesperson, Mark Tanning. "The specials will offer our national moving customers considerable bargains and price breaks when they utilize our discount moving company—enabling them to use a premium and full service moving company to relocate across the nation."
About
24/7 Van Lines is the most respected discount moving company in Southern California, and the greenest of the bunch, too. Their low-resistance tires enable their bio-diesel powered fleet to get more miles per gallon while reducing their carbon footprint, enabling the company to pass the savings on to their customers. The company is pleased to announce that they will be unveiling new movers' special discounts in the near future to celebrate the New Year and better estimate the true cost of moving.
You can learn more about their services by visiting 24/7 Van Lines online.
Press Contact:
Mark Tanning
24/7 Van Lines
(323) 920-0048