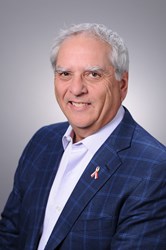 Rockville, MD (PRWEB) January 26, 2014
One of the nation's leading periodontists, Dr. Steven N. Rice of the Advanced Laser Gum Surgery- Institute of Washington is proud to offer Rockville, MD residents focused on their health in this New Year advanced, minimally invasive options for eliminating gum disease symptoms. Swollen, red and bleeding gums can signal signs of periodontal infection and can be treated with little to no discomfort using the new Laser Assisted New Attachment Procedure (LANAP).
Patients committed to improving their health in 2014 should not forget about the importance of oral health. An infection in the mouth and gums can spread throughout the body and is associated with other diseases or conditions. People who notice red, swollen or bleeding gums should be aware that these are gum disease symptoms in Rockville, MD and should be discussed with a professional. LANAP allows Dr. Rice to treat gum disease in some patients in only one office visit and without the need for stitches or painful recovery times.
LANAP was the first laser gum surgery that the FDA cleared for use and has been proven to be effective in treating periodontal disease. Dr. Rice is among the first periodontists to offer LANAP and is proud to provide the latest in dental advances to his patients. Using the LANAP laser, Dr. Rice can hone in on diseased gum tissue to evaporate it, leaving all healthy gum tissue intact. Traditional scalpel methods of treating gum disease commonly result in the loss of some non-affected gum as well as the infected portions.
Periodontitis can be noticed easily by watching for early gum disease symptoms in Rockville, MD. Patients experiencing any tenderness, redness or swelling in the gums or if they have bleeding gums at any time, should make an appointment with Dr. Rice to learn if they could benefit from laser gum surgery or other treatments. Dr. Rice invites anyone interested to contact his office to learn more about how they can improve their personal health this year.
About The Doctor
Advanced Laser Gum Surgery- Institute of Washington is a periodontal practice offering patients personalized dental care in Rockville, Maryland since 1981. Dr. Steven N. Rice received a Doctor of Dental Surgery degree from the University Of Maryland School Of Dentistry. He continued his education as a General Practice Resident in the United States Army, where he was awarded a Medal of Commendation. He studied periodontics at the Medical College of Georgia and was recognized as a Diplomate of the American Board of Periodontology upon completion. Dr. Rice is part of one percent of dental professionals providing the LANAP FDA cleared laser procedure for gum disease treatment. To learn more about Advanced Laser Gum Surgery Institute of Washington and their dental services visit their website at http://www.advancedgumsurgery.com and call (240) 747-7355.