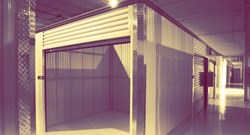 Los Angeles, CA (PRWEB) January 25, 2014
The Commercial Movers is a company in Los Angeles that specializes in office and business moving for local and long distance. It announced it has hit a record number of corporate office relocation service orders for the last quarter of 2013. It has been hard at work expanding its services in hopes of reaching customers looking for corporate movers to relocate their office or business. Customer satisfaction is its number one priority, and it has been successful, because its returning and new customers have been coming back in record numbers. A goal it knew it would hit sooner than later.
Of the company's recent service order success, the lead marketing head has the following to say "hitting record numbers was a goal we always new we'd to hit. It's great to have hit it at the end of the year, and start the New Year off with a bang. I knew we could do it. Congratulations to me fellow co-workers." The department was very happy with its newfound success, and hopes to continue it on to the year that follows. The number of service orders only proves that the company is one of the best office movers in the nation. It hopes to continue breaking records.
To achieve this feat The Commercial Movers used many tactics it's learned from experience in the industry:
The marketing team is constantly searching for new ways to reach future customers that are in need of its services.
Its movers are highly trained corporate movers who have gone through a training program to help make them experts. These specialists keep its clients satisfied, which will aide in recommendations for the company.
The transportation is done in company-owned trucks. Commercial Movers does not waste its own money or time with truck rentals that may break down. It is aware of the condition of its trucks and make sure they're always in working order.
The company makes sure all its clients are always happy with its movers and representatives. This means that its employees are always polite and helpful.
About The Commercial Movers
The Commercial Movers is a business and commercial moving company based in Los Angeles. It offers affordable moving services for businesses of all types and sizes. It helps its customers makes a trouble-free transition to their new location. Visit The Commercial Movers online or call (424) 238-2070 for a free quote, and hopefully it will help your office start its move soon!