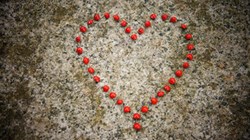 Park City, Utah (PRWEB) January 27, 2014
Today, Zane Benefits, the #1 Online Health Benefits Solution, published new information on the fate of small business health insurance.
According to Zane Benefits' website, group health insurance is broken - unlovable, even. And because of this, the landscape of employer health benefits is changing for the better.
Health insurance is the single most important consumer financial product Americans purchase today. One wrong step can bankrupt even the most affluent family. Yet, most Americans don't get to pick their own health plan or doctor network. Rather, they get a one-size-fit-all group health insurance plan chosen by someone else.
According to Zane Benefits' website, due to recent healthcare reforms to the individual health insurance market it no longer makes financial, logical, or social sense for employers to continue offering group health insurance plans to employees. This is because group health insurance is unaffordable, limits employee choice, and has become socially irresponsible.
Click here to read the full article.
About Zane Benefits
Zane Benefits, the #1 Online Health Benefits Solution, was founded in 2006 to revolutionize the way employers provide employee health benefits in America. We empower employees to take control over their own healthcare, while helping employers recruit and retain the best talent. Our online solutions allow small and medium-sized businesses to successfully transition to a health benefits program that creates happier employees, reduces costs and frees up more time to serve their customers. For more information about ZaneHealth, visit http://www.zanebenefits.com.