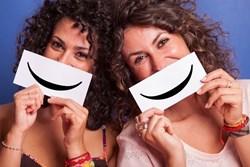 A practical approach to radical wellbeing!
(PRWEB) January 24, 2014
Call it apathy, burnout, stress, overwhelm, isolation, boredom, resentment or frustration - individuals and corporate professionals alike understand it all too well.
So prevalent are these feelings that the bestselling book, 'Wellbeing: The Five Essential Elements' by Tom Rath and John Harter was published by the Gallup Organization, who'd tested individuals throughout the world for over 50 years, assessing what it takes to make us feel fully alive and engaged.
ASPIRE Wellbeing Programs provide the boost that individuals need to improve their health and happiness, and offer a revolutionary approach to employers of all sizes, giving them a significant ROI through increased employee engagement and productivity, as well as decreased healthcare costs and employee turnover.
It all comes down to CAREER (liking what you do every day), COMMUNITY (feeling that you have people you can care for and who care for you), FINANCIAL (feeling that you have enough money to feel secure), PHYSICAL (having the energy and ability to do the things you want to do), and SOCIAL (having a friendly network of people whom you relate to on a day to day basis).
Together with a team of neuroscience experts and workshop leaders from Symantec, Cisco, Kaiser and Twitter, former corporate executives Carla Morton and Suzanna Gratz have built a 5-part Wellbeing Series to address Career, Community, Financial, Physical and Social Wellbeing.
Over the last 8 years, similar yet less comprehensive wellbeing programs have been implemented at Wells Fargo, Chevron, Blue Shield, Old Navy and Caesars Entertainment.
Tickets are now available to the ASPIRE San Francisco Wellbeing Pilot Program:
Feb 10: CAREER - 'Live the Life You've Worked For'
Feb 11: COMMUNITY - 'How Paying it Forward Pays You Back'
Feb 12: FINANCIAL - 'Happiness is a Positive Cash Flow'
Feb 13: PHYSICAL - 'Master Your Mind, Master Your Weight'
Feb 14: SOCIAL - 'Expect to Be Misunderstood'
This pilot program introduces the custom programs ASPIRE offers to San Francisco professionals.
---
Inspiring Promotions is a boutique public relations agency dedicated to promoting some of today's best authors and speakers. To schedule a media appearance contact us at 415-250-1380 or email suzanna(at)inspiringpromotions(dot)com