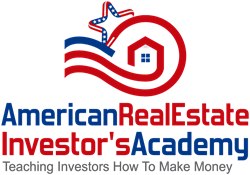 San Antonio, Texas (PRWEB) January 29, 2014
The American Real Estate Investors Academy Radio Show interviews direct mail marketing expert Kathy Kennebrook. Kathy's interview is part of the Academy's Real Estate Guru Series featuring some of the best known real estate educators in America.
The American Real Estate Investors Academy is designed to be a web based information platform for real estate investors across the country. One small part of that platform is the radio show which creates free educational content for real estate investors by interviewing top real estate educators about the tips and techniques that they have used to become successful real estate investors.
In this interview Kathy Kennebrook who is known by the moniker "The Marketing Magic Lady", shares some of the direct mail techniques that she uses to find motivated sellers in twelve different market niches. Conducting the interview is radio show host and nationally known real estate investor and mentor Josh Caldwell. Josh Caldwell is a Pittsburgh based real estate investor who buys, sells, holds, and rehabs houses in the Pittsburgh area through his company Caldwell Holdings LLC.
Other features of the American-REIA website are many real estate investor home study courses from the biggest names in the industry, including Ron LeGrand, Allen Cowgill, Larry Goins, Jack Bosch, Lou Brown, and other top real estate guru's. Real estate students who prefer a more tradition education can find accredited education opportunities through the American-REIA partnership with Homberg University. Real estate investors who are looking for a particular piece of information can visit the searchable library of real estate articles. There are literally hundreds of articles related to real estate investing, real estate marketing, real estate deal structuring, and real estate finance. In short the academy seeks to meet the educational needs of every real estate investor at any point in their career.
In addition to educational opportunities for real estate investors, the academy also has a full spectrum of resources to aid real estate investors in their day to day business. The website for the academy offers tenant screening to landlords who need to check credit scores or criminal records. Tenant screening takes on a new importance with the implementation of the Dodd-Frank law as it applies to owner financing in real estate deals.
In addition to landlord assistance, the website has resources to help a real estate entrepreneur with traditional marketing, search engine optimization, virtual assistants, legal forms, and a host of other services that real estate investors require.
To round out the services that the academy provides to investors and landlords are a series of discounts at national retailers and a free educational newsletter delivered via email. The discount program is called the "Gold Club" and includes discounts on all purchases at Lowes, Office Max, Sears Commercial, Sunbelt Tool Rental, Odorxit, Sherwin Williams, Landlord Forms, Build-A-Sign, and the National Real Estate Insurance Group among others. The academy is running a $1 per month introductory special for Gold Club membership. There is no obligation and members can cancel at any time.
Newsletter subscribers will receive a copy of the American Real Estate Investors Academy report titled "10 Techniques To Make Money In Real Estate Even If You Are Broke". This informative report covers ways to make money in real estate without using any of your own money or your own credit. To get a copy of the report just follow this link.