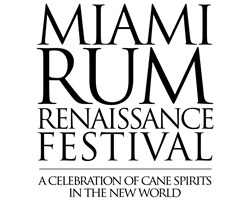 the best bartenders and mixologists around the world are integrating fascinating rum spirits into enchanting libations
Miami, FL (PRWEB) January 28, 2014
The first annual report from thebar.com (a website offering drinks inspiration and education from the UK's favorite alcohol brands) reveals tastes have changed with consumers now buying and drinking more rum than ever before. The trend of mixing together sour, bitter flavored cocktails is also on the rise.
A January 24 Wall Street Journal online release cites recent sales figures indicating rum is moving to the forefront of consumers' interest. In some regions, rum is now more popular than Champagne. For example, the top 25 selling rums have increased in sales volumes in the U.K. by 6,247,800 liters in the past year.
The combination of increased rum sales and rising interest in fine cocktails has been predicted by leading exerts in the rum category for some years.
Ian Burrell is a global rum educator, ambassador, bartender and public speaker based in London. His Rum Experience University offers professional level master classes and his Rum Fest U.K. is the largest rum theme event in Europe.
"Consumers are discovering the magnificent range of great rums from tropical regions," said Burrell. "At the same time, the best bartenders and mixologists around the world are integrating these fascinating spirits into enchanting libations using fresh natural ingredients and classic techniques. The result is a grand renaissance of appreciation for fine rum and cocktails."
In the United States, the annual Rum Renaissance Festival was recently voted best festival in Miami.
Returning to the DoubleTree Miami Airport Convention Center April 25-27, 2014, the world's largest rum festival has steadily been placing more interest on great rum cocktails. After conferring with organizers of London Cocktail Week, festival organizers in Miami recently revealed plans to incorporate a series of VIP cocktail parties into the week-long spirits celebration under the banner of Miami Cocktail Week.
"Miami is enjoying a great revival of classic and innovative cocktail bars," said Robin Burr, festival organizer. "Five years ago there were merely a handful of notable cocktail venues in South Florida. The landscape has changed dramatically in the past few years with dozens of very high quality venues now offering world-class tipples to a growing legion of cocktail enthusiasts."
"It's time for Miami to shine a spotlight on the best cocktail venues, the best bartenders and the best spirits which are leading the way in this cocktail revival movement."