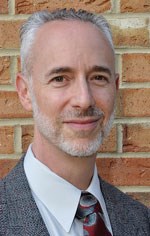 Take control of your health, plan your life, design your health.
Marietta, GA (PRWEB) January 25, 2014
Dr. Drew Rubin, a chiropractor in practice for 25 years, has been asked to teach pediatric seminars with the International Chiropractic Pediatric Association, the largest and most influential chiropractic association in the world with over 3000 members. He is honored by the privilege of serving his fellow chiropractors with the esteemed group.
Dr. Rubin's passion about chiropractic has been long evident. As a graduate from Life University in 1989, he has had successful practices in New Jersey and now Georgia since 2001. He emphasizes subluxation-based chiropractic for families and children. Board certified in Chiropractic Pediatrics, Dr. Rubin has invaluable knowledge and expertise in his field and has also been teaching a wide range of pediatric chiropractic classes at Life University since 2001. He has spoken at numerous seminars and gatherings such as LifeVision, Life Leadership, Life Force 1000, and New Beginnings.
His travels will take him all over the US and Canada, speaking in one or two cities per month. He is eager to share his specialized knowledge about working with infants and children with neurodevelopmental disorders. These issues can range from either nursing and latching problems as a newborn, to colic and reflux while an infant, all the way to ADHD and Autistic Spectrum Disorders in preschool and school age kids. The ICPA is appreciative of the dedication and enthusiasm of Dr. Rubin as a teacher and mentor.
Dr. Drew Rubin has given families the best possible chiropractic care over his fruitful career. He is one of only three board certified diplomates in the field of pediatrics in the state of Georgia. He is certified in Webster Technique, helping women have the best possible births. He also specializes in chiropractic for athletes, addressing both spinal issues and injuries to the joints of the arms and legs. Dr. Rubin has also been a respected professor at Life University in Marietta, Georgia since 2001, teaching students the art and mechanics of adjusting children and pregnant women. He is fond of saying, "If you don't make a plan for your life, someone else will. " This means that adding healthier habits in a life (or a child's life), will create a healthier person. "Take control of your health, plan your life, design your health," urges Dr. Rubin.