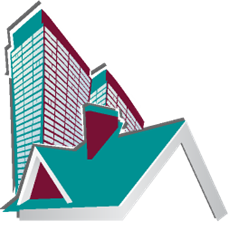 there are still a few buildings in Fort Myers, Orlando and Daytona Beach where prices have been reduced 50 percent or more
Pompano Beach, Florida (PRWEB) January 27, 2014
In 2010, condominium sales in South Florida were so slow that real estate experts predicted it would take a generation to liquidate the leftover inventory from the condo boom. They were wrong. The glut is gone, prices are up and condo sales are booming again in South Florida - especially in Miami. Demand is so strong from baby boomers, internationals and investors that, according to Miami's Condo Vultures.com, over 180 new condo projects are planned, under construction or recently completed in South Florida.
South Florida's transformation from condo wasteland to one of the world's major cultural centers and a destination for celebrities and rich people is mostly a result of location, low taxes and a huge upgrade in good taste with Art Basel, the Miami City Ballet, Miami Symphony Orchestra and the recently opened Perez Art Museum - funded by a $40 million donation from South Florida condo developer Jorge Perez. Add in good weather, three major airports, world-destination resorts and restaurants, lots of water and stunning Modern, Art Deco and Old Florida architecture, it's easy to see why the area has become one of the world's top destinations for people with deep pockets. The kind of people who might buy the $30 million penthouses now under construction in Miami Beach.
Miami is very popular with European and South American wealthy who are attracted by the city's diversity, low cost of living and a safe place to invest and live. According to the developer at Porsche Design Tower now under construction in Sunny Isles, two percent of the world's billionaires have already purchased a condo at the building where elevators will take residents and their cars directly to their units. Prices at the Design Tower peak at $32 million.
While the condo bust bargains are mostly history in South Florida, there are still a few buildings in Fort Myers, Orlando and Daytona Beach where prices have been reduced 50 percent or more to liquidate the remaining inventory. According to the Florida Realtors Association, state wide condominium prices are up over 20 percent since July, 2012.