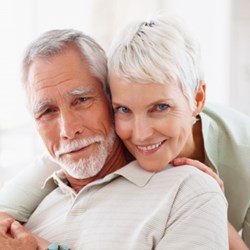 Cannabis is remarkably safe. Although not harmless, it is surely less toxic than most of the conventional medicines it could replace if it were legally available. Cannabis has never cause an overdose death.— Lester Grinspoon, MD
Altadena, California (PRWEB) January 27, 2014
Holistic Evaluation is a new Physician Owned and Operated establishment located at 2388 N. Lake Avenue in Altadena, California 91001. The California Licensed Medical Doctor provides confidential evaluations to patients who are interested in learning if their condition may benefit from using medical cannabis (marijuana) as medicine. Patients who wish to seek alternative options to using pharmaceutical drugs to treat or manage their medical condition or illness can contact their office at 626-817-9025. More information is also available at their website at http://www.holistic-evaluation.com.
Proposition 215, or the Compassionate Use Act of 1996, allows patients in California to use marijuana for medicinal purposes to treat over 100 different conditions. Patients and their caregivers can now legally possess and cultivate marijuana for their personal use without the threat of prosecution when they have a valid recommendation from a California licensed medical doctor. Some of the conditions that medical marijuana can help to treat or manage include chronic pain, arthritis, Glaucoma, Crohn's Disease, major depression, HIV/AIDS, cancer, epilepsy and other neurological disorders, PMS, insomnia, and more.
Providing excellent customer service and a pleasant experience for patients is what makes Holistic Evaluation stand out from other evaluation clinics. With their welcoming staff, relaxed atmosphere, and bright office, the environment feels safe and private. Patients don't have to sit in a waiting room that's crowded, stuffy, and unclean, nor do they have to endure long hours to see the doctor.
Many evaluation clinics throughout Los Angeles County have a Physician Assistant, Chiropractor, or staff member issue recommendations to patients. This is not only illegal, but it puts patients at risk of being arrested and prosecuted for possessing marijuana because their recommendations are invalid. However, at Holistic Evaluation, patients can feel confident knowing that they will be issued an authorized letter of recommendation from a real, California licensed medical doctor with an unrestricted medical license and in good standing with the California Medical Board.
Additionally, patients are treated like real people with real medical problems where they don't have to worry about being "rushed out the door" when visiting the doctor or judged for their decision to seek medical marijuana for their treatment therapy. The doctor takes the time to develop a genuine doctor-patient rapport that's supportive and is committed to giving each patient quality, personal care.
As part of giving each patient quality, personal care, for underserved populations who wish to pursue alternative options using medical marijuana, Holistic Evaluation also specializes in house calls, hospital patients, pediatrics and senior citizens. Appointments for these services can be made before or after business hours, or on the days when the office is closed.
What's more, Holistic Evaluation offers fair pricing without the need to falsely advertise low-ball fees as a way to lure patients into their facility. Patients won't feel like they are "cash-cows" at Holistic Evaluation because the fee quoted on their website and at the time of their appointment, is the price they pay after visiting with the doctor. In some instances, patients will be pleasantly surprised to learn that they qualify for a discount or for a special rate as part of a promotion.
Once a patient has been approved for a medical marijuana recommendation, they will receive their approval letter and important information regarding the use of medical cannabis in a protective sheet cover, so their documents can be easily accessible and safely maintained in a binder or folder. A photo medical marijuana ID card is also available for patients for a small nominal fee, but this card is not a substitution for the voluntary Medical Marijuana Identification Card issued by the state of California.
All patient information is kept strictly confidential. Holistic Evaluation does not report or send patient information to any government or third party agency.
For more information about Holistic Evaluation or to schedule a confidential appointment, visit http://www.holistic-evaluation.com or call (626) 817-9025. Walk-ins are welcomed too!