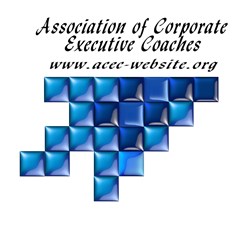 CB Bowman, CEO and founder of ACEC stated, "Barbara brings to the table a lot of fire power, so be prepared for a mind explosion."
(PRWEB) January 27, 2014
Barbara Singer Cheng, CEO of Executive Core and a recipient of ACEC's 2014 distinguished Thought Leader award (along with Dr. Marshall Goldsmith) for her work in supporting lifelong learning for senior level executive coaches, announced that Executive Core will present the workshop, "Creating a Coaching Culture From the Top Down: Advanced Skills & Practices," at the exquisite Walden Inn in Aurora, Ohio on February 3-6. 2014.
Mrs. Cheng stated. "Our goal is to periodically bring together an elite, hand-selected group of talent management professionals. Besides learning from each other, they will experience an advanced coaching event created for senior level executive coaches globally." With this in mind, Barbara's program provides coaches with a deeper understanding of executive and organizational contexts, and powerful coaching interventions. Participants will:

Explore the traits of vibrant organizations who have developed a culture of coaching
Become a more credible and trusted resource to their executive clients
Obtain re-certification hours for both ACEC, CEU's and ICF (International Coach Federation) CCE's
Achieve certification in "The Language of Influence"—a 360° survey that measures predictors of executive success
Become more proficient in applying a robust coaching framework to complex business coaching challenges
Hone and master their unique and powerful presence that communicates confidence and inspires executives to engage fully in development
CB Bowman, CEO and founder of ACEC stated, "Barbara brings to the table a lot of fire power, so be prepared for a mind explosion. Since Barbara won the Thought Leader award, she has become member of ACEC, a sponsor to ACEC and a mentor to me. I could not be happier as she is one of only a handful of people who appreciates the complexity of a dyslexic INTJ, she and of course someone like Malcolm Gladwell as indicated in his book "David and Goliath: Underdogs, Misfits, and the Art of Battling Giants."
Barbara is an accomplished speaker, facilitator, executive coach and consultant. Prior to Executive Core, she held two SVP roles at Lore International Institute, made partner in her early 30's, and helped lead the organization from start-up to among the top 25% globally ranked coaching firms before it was acquired by Korn Ferry International.
Barbara has served C-suite leaders around the world in organizations like Cisco Systems, HP, Bristol-Myers Squibb, GE, Lucent, Pfizer, Corus Media, Heidrick & Struggles, and many others, and across Canada through the Judy Project (sponsored by Microsoft, & the University of Toronto).
Along with Barbara, Anna Pool, also an ACEC member and part of the Executive Core's inner circle of coaches will be co-facilitating this program. Anna is a strong partner to Barbara, having worked closely for many years. Anna's background includes experience at the vice president and Board levels of an alternative health care facility benchmarked by the Harvard Medical School as one of the most innovative and effective of its kind. She is the former director of Organizational Consulting for Lore International. She served as an organizational learning consultant to Ford's New Business Leader program, an innovative, action-learning program that was benchmarked by the International Consortium on Executive Development as among the best in the world. Anna is the author of the Bronze Telly Award winning video series, Effective People Skills.
Both Barbara and Anna exemplify the values of the Association of Corporate Executive coaches in their spirit and commitment to life-long learning for executive coaches. We are honored to have both Barbara and Anna, as part of our organization.
For more details contact
Executive Core
P.O. Box 700
Hudson, Ohio 44236-0700
330.861.6033
http://www.executivecore.com
Sara Campbell
sara(dot)campbell(at)executivecore(dot)com
For additional information, about ACEC or UCEC contact:
CB Bowman
(908) 509-1744 12:00pm to 6:00pm EST
info(at)acec-website(dot)org
Visit the Association of Corporate Executive Coaches website:
http://www.acec-website.org