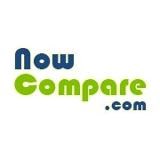 (PRWEB) January 27, 2014
Alliance Group Company NowCompare.com will become the most visited international health insurance comparison website in the World according to statistics released by Alexa traffic ranking this week.
The website, which specializes in the provision of insurance comparisons for expatriates has already become the most visited broker website in Hong Kong and has seen over a 1,000% increase in the number of people using the website to compare the market in January 2014 over the same period last year.
NowCompare Managing Director, Douglas Ramsay said, "we expect to take the number one spot within the first quarter of 2014 and our pursuit of this goal is unwavering."
Although NowCompare's Hong Kong business grows steadily, the company has seen considerable growth through the expansion of services to overseas territories over the last year including the opening of operations in China, Indonesia and most recently Thailand.
Douglas Ramsay continued to say, "we plan to announce further regional expansion plans in the coming months that will ensure the gap between us and the competition continues to widen."
In addition to comparing international health insurance, NowCompare also helps expatriates find life insurance and retirement plans whilst they are living and working overseas.