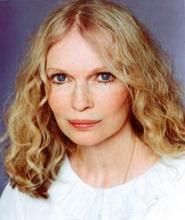 Quito, Ecuador (PRWEB) January 26, 2014
The acclaimed actress and prominent humanitarian Mia Farrow will visit the Ecuadorian Amazon rainforest were the multinational oil giant Chevron operated, and was sentenced by a local court to pay a multibillion-dollar fine for a massive environmental contamination.
The actress is visiting the South American nation in response to an invitation by the National Secretariat of Communications of Ecuador. Farrow will join the international campaign "The Dirty Hand of Chevron", which president Rafael Correa launched last September in support of the communities that were affected by the contamination. Texaco, now Chevron, operated in Ecuador between 1964 and1990.
Mia Farrow is a prominent actress who has devoted her life to humanitarian efforts, primarily as an advocate for children's rights in conflict affected regions. She is a UNICEF Goodwill Ambassador and has worked extensively to draw attention to the fight to eradicate polio. In recent years, she has visited Darfur, Chad and the Central African Republic to raise awareness of the genocide occurring in this African region. Throughout her long and successful artistic career, Farrow has starred in over forty films, including classics such as Rosemary's Baby, The Great Gatsby, Hanna and her Sisters, and the 1960's TV series Payton Place.
During her visit, Farrow will be able to confirm first-hand the environmental consequences of Texaco's decades of substandard operations in Ecuador. Other personalities that have visited the sites in the past few months, include actor Danny Glover, Mayor Gayle McLaughlin of Richmond, California, where a local Chevron refinery caused a massive fire, filmmaker and environmental advocate Alexandra Cousteau, among others.
In February of 2011, Chevron was sentenced by the Superior Court of Nueva Loja (Aguinda v. Chevron No. 2003-0002), ordering Chevron to pay $18.3 billion for damages to the environment and the health of the local communities. In November of 2013, Ecuador's Supreme Court affirmed the judgment but reduced the damages amount to $9.5 billion. Chevron refuses to pay the award claiming that the ruling is illegitimate, and instead has filed a lawsuit in a federal court in New York against the Ecuadorians and their lawyers based on the Racketeering Influenced and Corrupt Organizations Act, (Case 2:11-cv-00691, U.S. District Court for the Southern District of New York). The judge overseeing the trial, Lewis Kaplan, has been accused by the plaintiffs of bias in favor of Chevron (U.S. Court of Appeals, case 11-2259). Because the company ceased operations in Ecuador in 1991, the Ecuadorian plaintiffs have been trying to seize the company's assets in other countries. Last December, the Ontario Court of Appeal issued a ruling allowing the Ecuadorians to pursue enforcement of the $9.5 billion dollar judgment against Chevron's assets in Canada. (Case: Court of Appeal for Ontario, Yaiguaje v. Chevron Corporation, 2013 ONCA 758, Docket # C57019)