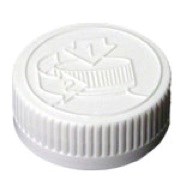 Denver, Co (PRWEB) January 28, 2014
The newly legalized recreational marijuana industry in Colorado is off to a fast start. Colorado became the first state to allow retail establishments to sell marijuana to adults 21 and older. According to the Denver Post, a majority of the 37 licensed dispensaries are located in Denver. In the first week of sales, owners reported around $5 million in total sales. Bloomberg projects retail and wholesale to climb as high as $600 million per year. While lines aren't nearly as long since the first week, owners continue to see each day's sales improve.
Many dispensary owners, however, are scrambling to sell their product in accordance with official marijuana packaging legislation. Colorado created the Marijuana Enforcement Division (MED) to regulate marijuana industries. Cannabis business owners are trying to keep costs down and provide approved jars to their customers. A major challenge presented in CFR Title 16, part 1700 requires dispensaries (Medical and Retail) to sell their products in Child-Resistant packaging.
Preventing Unintentional Ingestion of Marijuana by Children, published in August 2013, provided a health impact assessment of child resistant packaging regulations in the context of the new recreational legislation. The assessment was a joint effort between the Pediatric Injury Prevention Education and Research Program at the Colorado School of Public Health and the Children's Health Advocacy Institute at Children's Hospital Colorado.
The committee made the following recommendations: "All retail marijuana and marijuana products should leave retail establishments in child-resistant packaging as defined by ASTM International and the Poison Prevention Packaging Act of 1970 (PPPA)." They also recommended the packages should be opaque, re-closeable, and re-useable. These recommendations are now mandates via marijuana packaging legislation.
"Sales have increased for opaque, child-resistant jars in the last three weeks. We've heard dispensary owners say they were unaware of any child-safe packaging laws until days before their shop opened," said an eBottles.com representative in reference to the sales of child-resistant jars. "We're focused on helping the dispensaries and the MED enforce the new packaging rules. Owners will need to provide proof their jars are child safe. MED will also need an official method to regulate these industries."
Industry leading suppliers like eBottles.com are providing Certificates of Compliance to their customers to have on hand in the event of an visit by the Marijuana Enforcement Division.. All marijuana-specific jars from eBottles are compliant with the following regulation: Poison Prevention Package with Resecuring Effectiveness per Code of Federal Regulations Title 16, Part 1700.
When dispensaries keep these certificates on file, owners can rest assured their business will run without issues. The enforcement division in Colorado can regulate the industry by simply asking for packaging compliance proof upon inspection.
About eBottles.com:
eBottles.com offers top-end products from US, Asia, and Europe manufacturers. With multiple distribution centers in the US, eBottles can ship most orders within 24 hours. eBottles headquarters is based in Jupiter, Florida. Distribution centers are located in Bethel, CT, Denver, CO, and Los Angeles, CA.
For more information, please contact the Customer Relations Department at eBottles.com 800-215-0023. You can visit their website at http://www.ebottles.com.
SOURCE: eBottles.com