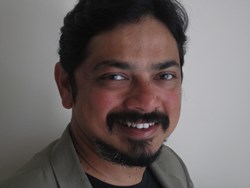 Thanks to CloudMunch open DevOps architecture today we are operating on and deploying to Windows Azure with ease.
Seattle, WA & Bangalore, India (PRWEB) January 29, 2014
CloudMunch, the DevOps management platform provider, announced today it has integrated its DevOps platform with Microsoft Corp.'s Windows Azure cloud platform. Developers and IT operations teams can now utilize the CloudMunch Open DevOps Platform with their preferred tools for fast and easy continuous delivery of applications to Windows Azure instances. The integration builds on CloudMunch's existing continuous delivery ecosystem, giving developers a full range of options to place the right workload on the right cloud based on technical and business needs.
"We have been using CloudMunch for continuous delivery to Amazon Web Services for a year," said Mahesh Nayak, CEO of eSparsh, "When eSparsh undertook to move to Windows Azure, it was seamless, thanks to CloudMunch open DevOps architecture, and today we are operating on and deploying to Windows Azure with ease. Continuous cloud delivery is a game changer for how quickly we can serve clients and CloudMunch is our DevOps platform of choice."
"Windows Azure is an open, flexible, and scalable cloud platform that enables developers to bring innovation to market faster," said Vibhor Kapoor, Director, Windows Azure Product Marketing, Microsoft. "CloudMunch provides a comprehensive Open DevOps management platform with streamlined deployment and delivery of applications to Windows Azure, bringing greater agility to deployments. We are delighted to work with CloudMunch and valued customers like eSparsh."
The CloudMunch integration with Windows Azure makes it easier for the larger Microsoft community to take advantage of Open DevOps and represents CloudMunch's latest advance in realizing its promise of Open DevOps and application portability. With developers seeking to match infrastructure with workloads for peak utility and economic benefit, CloudMunch now makes it painless to move applications from existing deployment environments, including on-premise, managed hosting, or cloud Infrastructure-as-a-Service (IaaS), to new destinations such as Windows Azure. Windows Azure joins Amazon Web Services, OpenStack IaaS clouds, and Cloud Foundry Platform-as-a-Service (PaaS) as continuous delivery options for CloudMunch customers.
"At CloudMunch, we know it's about choice, so we focus on giving development and operations the freedom to choose the best tools and cloud IaaS for their applications. We are excited to offer Window Azure for our customers who choose the Microsoft cloud ecosystem," said Pradeep Prabhu, CEO CloudMunch. "CloudMunch unites various Dev and Ops workflows with an even wider array of Dev and Ops tools into a powerful DevOps management platform to facilitate cross-team and any-cloud continuous delivery." said Prasanna Raghavendra, CTO CloudMunch.
CloudMunch enables customers to orchestrate the entire DevOps process with their preferred tool chain, allowing them to move application and infrastructure code from source repositories to testing and production environments. The CloudMunch platform provides a plug-and-play framework that ties together the various application delivery components with an ever-wider variety of developer and ops tools. CloudMunch confers major application agility enhancements and productivity gains on IT teams of all sizes. Features include:

Customizable Software Delivery Progression Workflow ensures that application and infrastructure software builds go through all checks and balances in a transparent way from development, test to release.
DevOps App Builder makes possible rapid creation and deployment of new apps, integrations, tests or deployments. Apps are discoverable, context specific, and ready for self-service usage.
Hybrid Cloud Application Deployment, enables deployment across public/private/hybrid cloud with hybrid cloud application architecture
Project Level Self-Service Provisioning lets project teams control the usage and management of infrastructure at the project level rather than having operations do this at organizational level.
Integrated Open Dashboard gives code progression project visibility and alerts to project managers, testers, operations, and developers.
Cloud Scale DevOps Engine enables deployment and continuous integration with enterprise class scalability and performance, enabling master-master and master-slave clusters.
About CloudMunch
CloudMunch is democratizing DevOps by providing a powerful and open DevOps Management Platform. Its full stack platform makes continuous delivery of applications and infrastructure fast and easy, letting development teams large and small focus on application code versus managing development and test environments, continuous integration servers, deployment, or ongoing operations. Focus on Code. CloudMunch the rest. http://www.cloudmunch.com
About eSparsh
eSparsh (Sparsh Technologies Pvt Ltd) is a global product and software solutions company. The eSparsh-HRMS is its flagship product in the field of HR process automation. There are several modules in the platform and covers the entire HR process gamut. The service is available in SaaS or as a license.