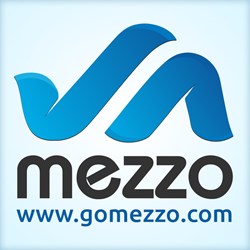 Toronto, Ontario (PRWEB) January 28, 2014
Mezzo, a website design and marketing firm, announces a full suite of services available to businesses for a pricing model that is unique to the industry. The firm's customers can pay monthly based on their individual needs, providing small businesses and start-ups the ability to create a state-of-the-art website that meets their marketing goals.
With clients ranging from restaurants to accounting firms, Mezzo places a high priority on its 100 percent satisfaction rate. After a small setup cost, business pay a monthly fee ranging from $49-$149, depending on how many features a business needs. But even the most basic plans include a Joomla CMS, mobile-friendly layout, social integration, and easy-to-edit content and images. Mezzo's full suite of services is detailed on its website at http://www.gomezzo.com/.
To ensure the end result is exactly what a client wants, Mezzo begins each project with a one-on-one consultation. As concepts and designs are created and put into action, clients are involved in the process. After a project has been deployed, Mezzo continues to monitor the site on an ongoing basis to make sure a client is getting the desired results.
Mezzo also assigns a creative team to handle copywriting for each client. This ensures each piece of copy is optimized using the latest marketing techniques. As Mezzo explains at http://www.gomezzo.com/, each client is also given access to update content using a Joomla content management system, which makes it easy to add, edit, and remove items as needed.
With a team of skilled experts and an impressive portfolio, Mezzo is rapidly gaining a reputation for its high-quality designs at an affordable price. The firm offers informational and eCommerce sites, as well as web hosting, personalized e-mail, mobile sites, and social integration. For more information about Mezzo's services or to contact a design expert visit http://www.gomezzo.com/ or call 1.877.759.2100.