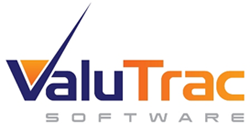 FLOWER MOUND, TX (PRWEB) January 27, 2014
ValuTrac Software (ValuTrac), a leading software solutions provider to the appraisal management and mortgage lending industry, announced today that it has been recognized by Mortgage Executive Magazine as a 2013 Top 50 Service Provider. This is ValuTrac's second major recognition for its innovative technology and best-in-class customer service. Earlier in 2013, ValuTrac was named a Top 50 Service Provider by Mortgage Technology Magazine.
"Being recognized a second time for our innovative and cost efficient compliance solutions is further validation of ValuTrac setting a new standard for the appraisal management industry," commented Clint Cornett, Chief Executive Officer and Founder of ValuTrac. "We remain committed to delivering our customers needed compliance solutions to help mitigate risk and enhance the cost structure related to the appraisal process while improving accounting processes, appraiser vendor management, regulatory guidance, and sales support."
For a complete list of the 2013 Mortgage Executive Magazine's Top 50 Service Providers please visit Mortgage Executive Magazine.
About ValuTrac Software, Inc.
Launched in 2009, ValuTrac Software is a fully customizable appraisal management platform, which enables financial institutions and appraisal management companies to efficiently manage appraisal workflow across one scalable internet based platform. ValuTrac offers products aimed at expediting the appraisal process while ensuring industry compliance. As the industry demands Web-based software that allows customer relationship management (CRM) in an ever-increasing time-sensitive manner, ValuTrac fills the void while providing a vast knowledge base from past work on the client side of lenders and AMCs. For more information on ValuTrac Software, please visit http://www.valutracsoftware.com/.
Media Contact from ValuTrac:
John Lovallo, LEVICK please call 917-612-8419 or email jlovallo(at)levick(dot)com