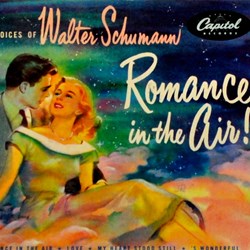 PALO ALTO, Calif. (PRWEB) January 29, 2014
Valentine's Day is fast approaching, and The Adonis Collection, at http://www.adoniscollection.com, has three romantic ideas for "forever" gifts that won't get tossed out within the week or end up in the back of the closet.
About Sustainable Gifting
Contrary to the disposable tendencies of today's consumer culture, a well-made, collectible piece will be a "forever" gift that helps sustain the planet. By curating vintage glass, pottery, books, art and vinyl, the Adonis Collection helps the planet, while enhancing everyday living with rare and beautiful modern works. All orders are always shipped with free, green carbon off-sets. All orders receive free white-glove gift-wrapping, packed with sustainable materials such as cloth and burlap bags that can be reused for storage and in countless other ways.
Three Romantic Gift Ideas:
Idea #1: Framed Album Artwork
Think of the basic concept of Valentine's Day -- to give a Valentine to the beloved, which was often made with paper doilies and construction paper in the past. What is kept and treasured today? It's harder to say. So, the first idea is to give a framed record album as a special Valentine. It will be kept and cherished as a romantic memory. During the mid-century period, the theme of romantic love was made resplendent on countless album covers, adorned with beautiful ladies in various states of romantic repose. Or, perhaps the thoughtful choice is an album from a favorite recording artist, like Frank Sinatra, or illustrated by a noted photographer like Richard Avedon or visual artist like LeRoy Neiman? The Adonis Collection provides framed album artwork from the 1940s, 1950s, 1960s and 1970s.
Idea #2: Vintage China
The second idea for Valentine's Day is to lay a cornerstone on the edifice of love, by giving a small part of a romantic table setting, such as vintage American glassware or china. For example, a pair of delicate tea cups, a set of "Mad Men style" barware, or a centerpiece figurine or serving dish. Purposefully incomplete, the idea is that further additions to this special tableware will follow in subsequent years, or at birthdays or anniversaries.
The most delightful table setting is one that mixes and matches various themes, colors and makers. Here, the host or hostess dazzles with sophisticated artistry, creatively drawing from her repertoire of pieces, in new and varied arrangements depending on the mood and the season. This enhances everyday living much better than the predictable safety and staidness of a single matching service, which never gets used for fear of something breaking. The Adonis Collection provides 20th century American pottery and china wares, sourced from California to the Ohio Valley.
Idea #3: Rare Books
The third idea for Valentine's Day is to give a special book that will adorn the book shelf or be displayed on a lucite stand in a place of honor for its beauty and unique sentiment. Perhaps there is a particular beloved author such as John Steinbeck or artist such as Paul Gauguin. Perhaps there is a dream to climb Annapurna, or a love of flower arranging or other beautiful things. Perhaps there is a special trip to Florence or Hawaii that is being planned, and a book will announce the surprise. The Adonis Collection's library has rare books for all budgets; some first editions, some wartime, some signed by the author, all of vintage quality that delight the eye as well as the fingertips.
"We curate our collection for the joy of giving that special gift, which is why we also delight in adding our own free gift along with your selection. You will never regret when you speak authentically from the heart, so don't be afraid to be a hopeless romantic this Valentine's Day!" commented Catherine Kirkman, Happy Elf of The Adonis Collection.
About Us
The Adonis Collection is a leading destination of unique gifts and décor for young collectors, presented by Sansum Merchants Limited of Palo Alto and Modesto, California. As 20th century specialists, the company offers a curated collection of rare and elegant modern pieces for every budget, always authenticated and guaranteed, and always presented and delivered in a beautiful, eco-friendly manner. Founded in 2009 in the innovation cradle around Stanford and Silicon Valley, our mission is to enhance everyday living with beautiful, sustainable and memorable gifts and décor for the home, table and library.
In a digital world, we are drawn to the tangible. In a disposable world, we are drawn to the sustainable. In the new century, we are drawn to the last. In an impersonal world, we are drawn to the sentimental. In a world of information overload, we are drawn to curate inspired choices to enhance everyday living.
Contact us at happyelves(at)sansummerchants(dot)com