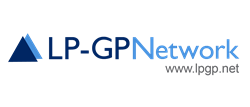 Fund managers in alternative assets need to use technology more effectively to meet the information demands of institutional investors
London, UK (PRWEB) January 28, 2014
The capital raised will be used to develop the network for the existing users of AltAssets (http://www.AltAssets.net), an online news and research service, which was acquired by Investor Networks early last year. The company was founded by Richard Sachar, CEO, and Sebastian Church, CFO, who previously ran a placement firm that successfully raised over $8 billion of institutional capital for a wide range of venture capital and private equity funds.
According to Sachar: "We're very fortunate to get the support of such high-profile investors, all of whom have invested from their own pockets. They believe strongly that fund managers in the alternatives assets industry will need to use technology more effectively to meet the information demands of institutional investors, as well as to identify new prospective investors and to improve the scope and quality of their investor interactions. It's a great vote of confidence that they regard AltAssets as the right platform on which to build a network for the global industry."
The new AltAssets LP-GP Network (http://www.lpgp.net) is an online information and networking platform designed specifically for the alternative assets industry. It enables institutional investors (Limited Partners) to: access comprehensive private market news and data; customize their information flows; research and track investment opportunities; and extend and manage their industry connections. Fund managers (General Partners) can enhance their investor relations strategies by connecting and communicating with institutional investors using a range of online tools created to improve the efficiency and cost effectiveness of their investor communications activity.
The new version of the network goes live this week, following a successful beta phase over the last three months. Over 2,500 institutional investors have already signed up and over 300 private equity fund managers are subscribers. The company already has a team of 20 people based in London, with a back-office of a dozen people in The Philippines, and plans to open a US office later in the year.