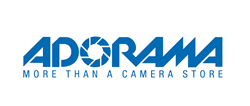 Fashion Week is one of the most pivotal events in New York that makes our city truly iconic; we're very excited to be a part of it.
New York City, NY (PRWEB) January 27, 2014
Adorama, one of the world's largest photography, video, imaging and electronics retailers, is partnering with Manufacture New York (MNY), a New York City-based fashion incubator and production facility. From January 28th through February 12th, MNY will take over Adorama's event space located at 55 West 17th Street and transform it into an integrated showroom, retail and event space concept called MNY 55. MNY will host the next generation of New York City apparel and accessory designers in the ground level 7,600 square foot space, where they will hold both private and ticketed public events throughout the two-week occupancy.
"Fashion Week is one of the most pivotal events in New York that makes our city truly iconic; we're very excited to be a part of it," states Anne Cahill, professional markets director, Adorama. "As a Manufacture New York sponsor, we have the unique opportunity to collaborate with some of the most creative minds in the industry. From providing the space they need to produce these innovative events to supporting professional photographers and videographers, we're thrilled to play a role in the evolution of New York Fashion Week with an organization that is helping to change the landscape of this fascinating industry."
Rob Sanchez, chief strategy officer of Manufacture New York adds, "Adorama has been an incredible partner and we look forward to a strong and lasting relationship over the next few years. Their commitment to the arts and their willingness to push the cutting edge make them an ideal partner for Manufacture New York."
Leading Camera Manufacturers Announce Participation in LAUNCH NYC
Sony, Canon, Profoto and Photo Tech Repair Service have each signed on as sponsors for the Fashion Week events held at Adorama's event space. As an equipment sponsor, Sony will support Manufacture New York's Fashion Week events by providing visual equipment as well as camera and video gear.
"We're thrilled to be an equipment sponsor for LAUNCH NYC and excited to be a part of this fashion week event with Adorama and Manufacture New York," said Neal Manowitz, director of the interchangeable lens camera business at Sony Electronics. "It's a tremendous opportunity for Sony to support an outstanding retail partner in Adorama and the diverse New York photo community, and a great platform to showcase Sony's camera systems and other key imaging products."
MNY 55 will also feature the Adorama Pro Press Lounge, a dedicated space for Fashion Week photographers and videographers. Credentialed members of the press are invited to this exclusive area, sponsored in part by Canon and Profoto. Press photographers and videographers can edit images and footage, as well as print photographs straight from the Runway floor in the Print Center featuring Canon printers. Press members will also have access to Profoto's Lookbook Photography Studio for LAUNCH NYC, a complete studio setup featuring Profoto lights. Additionally, Photo Tech Repair Service will be onsite providing free camera and lens clean and check services in the Adorama Pro Press Lounge for members of the Fashion Week press.
LAUNCH NYC: Local Fashion Labels Take the Stage at MNY 55
From February 5th through 12th, MNY 55 will present LAUNCH NYC, an eight-day Fashion Week event that will feature a cutting-edge runway experience combined with luxurious retail and wholesale opportunities. MNY 55's resident fashion labels, amongst other designers, will showcase their latest collections to press, buyers, customers, VIPs and a ticketed public audience. Buyers and press can privately view 2014 collections in the adjacent showroom by appointment only. The designers' current collections of clothing, jewelry and accessories will be available to the public for purchase throughout New York Fashion Week.
Charles Beckwith, Executive Director of MNY's Fashion Media Center and modaCYCLE founder, comments on this first-of-its-kind Fashion Week event saying, "For years, people have been trying to make incremental steps toward improving how New York Fashion Week functions for designers, buyers, press, and consumers. This new model is a leap forward into a far more balanced and logical approach, where designers can address consumers, wholesale buyers, and press all under one roof, and responsible local producers are given the prominence they are due. I am extremely excited about what we are doing here, and think it represents a path all the serious show venues will soon need to follow. It is amazing to me that no one has done this before."
About Manufacture New York
MNY is a hybrid fashion incubator and factory dedicated to providing independent fashion designers with the resources and skills to streamline their process, from concept to customer. We are driving the transformation of local manufacturing, so it can be the most affordable and innovative option for all. Our Garment Center Pilot Program is located at 23 West 36th Street in Midtown, and a flagship 160,000 square foot Brooklyn Fashion Manufacturing Center is underway at Liberty View Industrial Plaza in Sunset Park. We anticipate serving hundreds of NYC fashion designers and manufacturers in 2014, creating over 280 new jobs and $60 million in local economic impact. Our mission is to reawaken and rebuild America's fashion industry, foster the next wave of businesses, and create a transparent, sustainable global supply chain. For more information, please visit: http://www.manufactureny.org.
ADORAMA: More Than a Camera Store
Adorama is more than a camera store – it's one of the world's largest photography, video, imaging and electronics retailers. Serving customers for more than 35 years, Adorama has grown from its flagship NYC store to include the leading online destination for photography, video and consumer electronics. Adorama's vast product offerings encompass home entertainment, mobile computing, and professional video and audio, while its services include an in-house photo lab, AdoramaPix, pro equipment rental at Adorama Rental Company, and the award-winning Adorama Learning Center, which offers free education for photographers in online channels such as the popular Adorama TV.
Adorama is listed as one of the top five electronics retailers by Consumer Reports, "Best of the Web" by Forbes.com, Internet Retailers Top 100, and is the official Electronics Retailer of the NY Giants.
Visit ADORAMA at http://www.adorama.com.
Press Contacts:
Anya Oskolkova
Zazil Media Group
(e) anya(at)zazilmediagroup(dot)com
(p) 617.817.6559
(skype) anya.oskolkova
Lauren Leger
Zazil Media Group
(e) lauren(at)zazilmediagroup(dot)com
(p) 508.498.8433
(skype) lauren.zazil
###