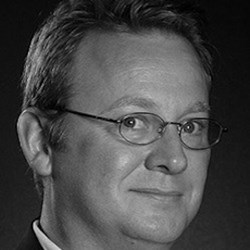 I think you should know how clean a restaurant is before going there. That's why I want to build Restaurant Report.
Atlanta, Georgia (PRWEB) February 12, 2014
Monday, Restaurant Report announced the launch of a new Indiegogo crowdfunding project. Located in the heart of Buckhead at Atlanta Tech Village, Restaurant Report will disrupt the current choices of restaurant recommendation apps by adding a new component to decide which restaurants to eat out at - their health inspection score.
Until now, restaurant health inspection scores have been exclusively housed at county websites across the U.S. "There isn't a national database of restaurant health department inspections, and I think that's important," said David Clements, founder + CEO of Restaurant Report. "First, we're building a 6 region database for restaurant health inspections. Our initial database will include Atlanta, Chicago, Las Vegas, New York, San Francisco, and Washington D.C."
Once that database is built, Restaurant Report is launching an iPhone app that will let users check a restaurant's grade. A restaurant's grade is really a hygiene grade. It tells how safe it is to eat at a restaurant. The lower the score, the higher the chances of getting food poisoning from that restaurant.
There are over 3,000 counties in the U.S. and right now to look up the health score of a restaurant a person needs to know the county that it's in, know how to find the county's database for health inspections and how to use the website. These county websites are all different and they were designed 10 years before smartphones were prevalent. On top of that, there are even counties out there that are still using paper.
The fact is, there are over 76 million cases of preventable food poisoning in the U.S. each year. Restaurants are responsible for about half of these cases. The best way to know if a restaurant may give you food poisoning? The health score.
Planning and executing the database is a pretty complicated endeavor, but the actual use of the app sounds simple. Once Filtering Options have been set, Restaurant Report can get rid of all the restaurants that have current C's or failures, get rid of anyone that's failed in the past 3 months, and get rid of anyone that has or has had infestations, such as mice or roaches, in the past 3 months.
The apps Filtering Options are saved for each user so adjustment each time isn't necessary. After they're set, the app works like any other recommendation app. The difference is that there aren't any restaurants that have bad grades in the search results.
The app also has another unique feature for restaurant goers. There is a "Report Restaurant" button on the app that can be used to report a restaurant it to the local county health department right from the app. Clements explained why, "If you get sick eating at a restaurant, or see something you didn't like, you can report the restaurant to the local county health department right from the app. Pretty neat, huh?"
Click here to learn more about Restaurant Report's current Indiegogo crowdfunding campaign.
About Restaurant Report
Restaurant Report is an app that lets you pick restaurants with good grades on their health inspection scores before going out to eat. Restaurant Report is based in Atlanta, Georgia at the Atlanta Tech Village and it was founded by David Clements, founder of Cheesecake.com. To date, there are 616,008 restaurants in the U.S. and Restaurant Report plans to include all of them in their database.