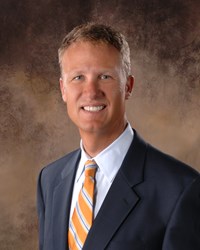 This gives our clients one less issue to deal with when trying to move forward with their lives after being accused of a crime
Tampa Bay, Florida (PRWEB) January 27, 2014
Carlson Meissner Hart & Hayslett's, Kevin Hayslett, The Attorney to the Stars, discusses the Pinellas County Sheriff's recent decision to stop posting online mug shots on its "Who's In Jail" website and the significance of the change to persons arrested in Florida.
Every day, Florida citizens are rejected from jobs and denied credit due to their criminal history. The ease with which potential employers and creditors can access evidence of arrests on mugshots.com, justmugshots.com, arrests.org and similar websites creates additional barriers for employment applicants, denying them an opportunity to explain that an action was dismissed or a downplay minor offenses. The Pinellas County Sheriff Department's recent move to eliminate mug shots from its "Who's in Jail" website, effective Jan. 13, is a key step toward eliminating obstacles to employment, education and credit for people arrested in Clearwater and surrounding areas. Arrest photos had been publicly available on the website since 2005.
Pinellas Sheriff Bob Gualtieri's decision was driven by his frustration with private companies, such as mugshots.com, mining the "Who's in Jail" website for mug shots, posting the photos on their websites, then charging citizens exorbitant fees, ranging from $399 to $1700, to remove the mug shots. Sheriff Gualtieri wanted to do his part to stop the mug site mining websites from taking advantage of the citizens of Pinellas County, who in most instances could not afford to pay for removal of the photos.
Attorney Kevin Hayslett of well-known Clearwater law firm Carlson, Meissner, Hart and Hayslett, believes the decision to end online mug shots is a win for citizens arrested in Pinellas County. "This gives our clients one less issue to deal with when trying to move forward with their lives after being accused of a crime," says Hayslett. Attorney Hayslett can help persons arrested and charged with a crime in Florida evaluate their options and develop an effective strategy for defending the case. He has more than two decades of experience successfully challenging criminal charges and negotiating with prosecutors.
To view Sheriff Gualtieri's statement on halting the posting of online mug shots follow this link: http://www.pcsoweb.com/news-release/14-002-sheriff-bob-gualtieri-orders-booking-photos-removed-from-whos-in-jail-says-mug-shot-websites-that-mine-post-and-sell-photo-removals-are-extorting/
This information is provided for educational purposes only and does not constitute legal advice.
About Carlson, Meissner, Hart & Hayslett , P.A.
The law firm of Carlson, Meissner, Hart & Hayslett P.A. was founded in 1971 by attorneys Ed Carlson and Paul Meissner. For more than four decades, they have been committed to protecting the injured and defending the accused. Their attorneys have established a solid reputation of case success throughout Florida, providing strong legal representation, easy accessibility and a high level of dependability. A client-centered approach ensures that clients know what is happening as their case progresses, and understand their options every step of the way. With a focus on personal injury, they help victims of auto accidents, slip and falls and wrongful death accidents. The firm is well-known for their innovative criminal defense work, defending both local and high-profile clients. Attorney and Partner Kevin Hayslett is widely recognized as The Attorney to the Stars, providing strong legal representation for notable celebrities and dignitaries throughout Florida. The firm also handles social security disability, workers compensation, divorce, family law and immigration cases. They offer free initial consultations and have five convenient Tampa Bay Area locations. Attorneys are available 24/7 for emergencies. Count on the legal team of Carlson, Meissner, Hart & Hayslett, P.A. to be there, fighting for you, protecting your rights. For more information or to schedule a consultation, call 877-728-9653 or visit their website at http://www.CarlsonMeissner.com