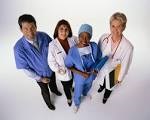 Utilization Review Nurses provide pre-certification, concurrent review, case management, and retrospective medical (clinical) review
Chicago, IL (PRWEB) February 11, 2014
Utilization Review Services support the right care at the right time in the right place. Utilization review nurses are registered nurses (RNs), and CCM or ACM certified. All hold a Bachelor of Science in Nursing (BSN), most hold Master degrees, and have acute care experience as well as clinical experience in a variety of health care settings.
Utilization Review Services are usually provided for the following providers:

Medicare & Medicaid Services (CMS)
Hospitals
Insurance Companies
Physician Offices
Outpatient Clinics/ Surgery
Nursing Homes
Acute Rehabs/ Long Term Acute Care
Home Care Agencies
3 types of Utilization Reviews:
Prospective
Concurrent
Retrospective
Prospective review is review or authorization for elective procedures or services prior to such services being rendered.
Concurrent review is review or authorization for procedures or services during the time such services are being rendered. An example of concurrent review is when a physician calls a Managed Care Organziation (MCO) and requests an initial length of stay (LOS) for a patient and then after the patient has been admitted into the hospital, the physician calls the MCO and explains that due to extenuating circumstances the patient needs to stay in the hospital for a longer time and the physician requests an extended length of stay (ELOS).
Retrospective review is review of services after they have been rendered, typically using medical charts.
Spectrum Utilization review (UR) nurses are seasoned and experienced, who work for to maximize the quality and cost efficiency of health care services. Through regular reviews and audits, nurse reviewers ensure that patients receive the care they need without burdening the health care system with unnecessary procedures, ineffective treatments or overlong hospital stays. Utilization review nurses also help insureds to make informed decisions about their health care by educating them on the benefits and limitations of their Medicare, Medicaid or private health care coverage.
Utilization Review Nurses work in hospitals, nursing homes and clinical settings where they manage patient care through daily case reviews and create discharge plans that help patients transition smoothly and safely to homes or other facilities.
To find out more about these services please contact Spectrum Services, Inc. at
877-366-0611 or at info(at)illinoisoshatraining(dot)com.
About Spectrum Services:
Spectrum Training represents a combined 38 years of training experience and has grown to become the premier provider of OSHA safety training, food safety training, and utilization review service providers. Tami Gilbert, the founder, has MBA, MSN, ACM and extensive training from OSHA Training Institute Education Center, American Case Management Association, and ServSafe training program. Each of our trainer also went through extensive training and have certificates as OSHA Safety Trainer, Food Safety Trainer, and Utilization Review Manager.