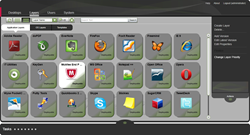 I only wish we had implemented Tegile and Unidesk sooner because they have made our process of deploying and managing VDI much smoother, and given us a better user experience.
Marlborough, Mass. (PRWEB) January 27, 2014
Egan Company is a single-source contractor in Minnesota offering more than fifteen building trades to general contractors, architects, engineers, building owners, property managers and facility engineers. With the firm enjoying rapid growth and close to 1,000 employees needing access to corporate applications from multiple locations, the prospect of managing and supporting more personal computers and laptops became less attractive to the lean IT organization. Egan turned to Tegile, Unidesk, and VMware for a flexible Virtual Desktop Infrastructure (VDI) that would meet the unique needs of its knowledge workers, while simplifying desktop management and support for its IT administrators.
"We're growing like gangbusters, and we didn't want to double or triple our helpdesk staff just to manage our growing number of desktops," said Jim Nonn, CIO at Egan Company. "The VDI combination of Unidesk for layered application delivery and desktop management, Tegile flash-driven storage arrays for high performance desktop I/O, and VMware Horizon View for secure, high performance desktop connectivity has been a godsend for us. It's so much easier to add more users, push out apps they need, keep Windows patched, and handle support cases. I only wish we had implemented Tegile and Unidesk sooner because they have made our process of deploying and managing VDI much smoother, and given us a better user experience."
Egan's initial 300-user VMware Horizon View deployment is being re-implemented with Tegile and Unidesk, and will now scale to support the entire company. The firm is using Unidesk to create persistent desktops for its employees. Persistent desktops preserve all customizations through desktop logoffs, reboots, Windows patches, and application updates. Users enjoy having a consistent user experience that keeps one-off applications, plug-ins, preferences, and data. Nonn says Unidesk and Tegile have eliminated the old VDI concern about persistent desktops using too much storage, with the combined solutions being much cleaner and more powerful than trying to use cloning technology for storage efficiency.
"Unidesk layering technology minimizes how many times the Windows OS and applications are stored, which really cuts down the capacity that's needed for each virtual desktop," said Nonn. "Add in Tegile's de-duplication and compression features, and we're able to store almost 20 times more desktops on our array, giving us more bang for the buck. Tegile's use of SSD technology provides enough IOPS to ensure every user has a great desktop experience, even with the demanding apps we use."
Unidesk integrates with VMware Horizon View so that layered desktops can be inserted directly into View pools. VMware Horizon View provides secure access to Unidesk-provisioned VMs through a variety of supported client options, including Teradici thin clients used by Egan employees at its Brooklyn Park headquarters, and Android tablets, Apple iPads, and Google Chromebooks used by Egan workers in the field and in the corporate offices.
Delivering the many corporate applications needed by Egan has been greatly simplified with Unidesk. Unidesk desktop layering technology provides the same modular application packaging and delivery benefits as legacy application virtualization technology, but without the isolation side effects or lengthy packaging times. Adobe Writer, Microsoft Office, Firefox, AutoCAD, Google Chrome, Microsoft Project, and numerous drivers and plug-ins are just some of the applications that are being delivered by Egan as Unidesk layers.
"When we first started with VMware Horizon View, we had a lot of trouble virtualizing our 70+ apps, so we ended up having 15 different master images with the apps built-in," said Nonn. "Having to patch Windows 15 times was far better than having to patch 300 physical PC workstations. But now with Unidesk, we have layered all of our apps separate from Windows, and we're down to only one gold image, giving us even more efficiency from VDI."
Founded in 1945 as a plumbing and heating company, Egan Company has diversified over the years to offer in-depth expertise in electrical, building automation, manufacturing controls, curtain wall, and 24/7/365 building maintenance and monitoring services. The company now includes many brands under the Egan umbrella. With VDI, Egan's IT team is well-positioned to scale in support of Egan's continued organic and acquisition growth.
"When there is an acquisition, it's planned for, but you're never fully sure when it's going to close until the paperwork is signed," added Nonn. "Of course, the second the deal is done, all eyes turn to IT, and the last thing you want is to have delays, or have new employees uncertain about how they'll get their jobs done. With our new VDI environment, we can give them virtual desktops the second they're on our payroll."
To learn more about Egan's desktop virtualization initiative, attend the live webinar with Egan CIO Jim Nonn that will take place on Thursday, February 6 at 2:00 PM ET. Register here: http://www.unidesk.com/egan-webinar.
About Unidesk Corporation
Unidesk is accelerating the movement of Microsoft Windows® desktops to the cloud. Unidesk's patented desktop layering software is the only effortless way for IT organizations to deliver applications, manage images, sustain user customizations, and optimize storage for Microsoft Windows® desktops virtualized on VMware vSphere®. Hundreds of Citrix XenDesktop® and VMware Horizon View™ customers use Unidesk to make VDI provisioning and Windows management elegantly simple. Unidesk is a privately held company headquartered in Marlborough, Mass., with authorized solution partners around the world. For more information, visit http://www.unidesk.com.
Unidesk is a registered trademark of Unidesk Corporation in the United States and/or other jurisdictions. All other trademarks and registered trademarks are property of their respective owners.