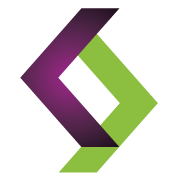 The way that both capacity and virtual machine growth is running wild, there is really no way to possibly keep up data protection requirements using legacy tools and processes. Catalogic has an innovative approach that fits perfectly in the new world
Woodcliff Lake, NJ (PRWEB) January 27, 2014
Catalogic Software, innovator of Intelligent Data Protection Management solutions, today announced their new company. Catalogic Software was originally the Data Protection business of Syncsort Inc. and was acquired by members of its executive management team and new investors in October, 2013. Catalogic Software brings forward more than 16 years of product innovations and has over 1000 midsize and large enterprise customers worldwide using its Catalogic DPX data protection and ECX catalog management solutions across physical, virtual and cloud environments.
"Catalogic begins a new journey to deliver intelligent data protection solutions with superior enterprise cataloging and data protection built on intelligent storage systems," said Flavio Santoni, CEO of Catalogic Software. "Customers can continue to count on Catalogic to protect and recover data rapidly, while realizing unprecedented levels of storage efficiency reducing operational cost, capital expense and infrastructure complexity."
Catalogic Software provides a complete approach to optimizing intelligent data protection management.

Catalog – Intelligent data protection management begins with an enterprise catalog of customer's critical primary and copy data. Catalogic ECX locates and catalogs all files, snapshots and objects for better visibility and decision making.
Protect – Catalogic DPX provides integrated backup, disaster recovery and bare-metal restore of physical, virtual and cloud environments reducing backup times by 90% or more and restoring data within minutes.
Manage – Catalogic simplifies the management of protecting and managing primary and copy data, by combining DPX and ECX with intelligent storage systems for unparalleled storage efficiency.
"The way that both capacity and virtual machine growth is running wild, there is really no way to possibly keep up data protection requirements using legacy tools and processes. Catalogic has an innovative approach that fits perfectly in the new world order of IT," said Steve Duplessie, founder and senior analyst at the Enterprise Strategy Group.
Catalogic Software's management team includes:
Flavio Santoni, chief executive officer, former LSI executive vice president and co-general manager, Engenio Storage Group
John McArthur, chief marketing officer
Walter Curti, chief technology officer
Mike Kuehn, vice president of worldwide sales
Ira Goodman, senior director, customer support
Robert Sarubbi, senior director, business development and alliances
About Catalogic Software:
Catalogic Software combines cataloging, backup, disaster recovery and copy data management for the most complete approach to intelligent data protection management. Protect all of your data in any combination of physical, virtual or cloud environments. Catalogic Software maximizes operational efficiency through data cataloging, reducing backup times by 90% or more, and restoring data within minutes.