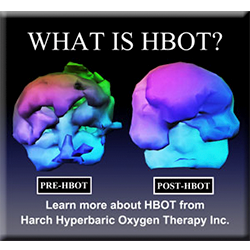 I believe that it's no exaggeration to say that HBOT represents a healthcare revolution in the making.
New Orleans, LA (PRWEB) January 29, 2014
Can Hyperbaric Oxygen Therapy Help in Parkinson's Disease?
The brain is considered by many doctors to be the most delicate – and complex – organ in the body. As with all complex machines, seemingly minor disturbances or disruptions can cause significant dysfunction. These insults can be put on a continuum and range from minor, almost unnoticeable, to very significant, with obvious damage. They occur over a lifetime, and they have a cumulative effect on brain function. In addition, some of the injuries may have an immediate impact, but also a delayed effect that may take years to become apparent. The net result is symptomatic neurological disease that we see manifested because so many individuals among out older population are living longer. (This is covered in greater detail in Chapter 12.)
"What conditions can be helped by using hyperbaric oxygen therapy?" The short answer is that HBOT is useful for conditions caused or aggravated by reduced oxygen levels in the tissues and other forms of injury as well. As you can see, this covers enormous ground. – "The Oxygen Revolution" by Dr. Paul Harch
Friday February 7th 2014 1:00pm Paul G. Harch M.D. will present Hyperbaric Oxygen Therapy in Parkinson's Disease At the Lakeview Regional Medical Center Covington, LA.
This presentation is hosted by the Parkinson's Disease Support Group.
HARCH HYPERBARICS INC
& Family Physicians' Center
New Orleans. LA