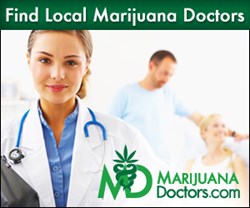 (PRWEB) January 27, 2014
Sage Premier Healthcare is a licensed and state-certified medical marijuana healthcare clinic and alternative medical facility that is located in the lovely area of Marquette, Michigan. Known across the Wolverine State as a compassionate entity, Sage Premier Healthcare is the primary location for patients who are tired of receiving impersonal and rushed appointments that lead to a prescription-based remedy. This Marquette County marijuana doctor is focused on providing both current and inquiring medical marijuana patients with a renewed sense of wellness and remains completely compliant of all regulations within the Michigan Medical Marihuana Act.
Featuring a wide array of services pertaining to the practicing of cannabis as an alternative medicine, Sage Premier Healthcare features medical marijuana evaluations, medical marijuana certifications and medical marijuana recommendations for those in need. Please note that each of the patient support services offered by this Marquette location will serve as a one-stop portal for everything involving medical cannabis as an alternative treatment option.
Sage Premier Healthcare firmly believes that without any real communication between our staff and its patients, there is no true healing being completed. Each patient presents a differentiating condition, one that is completely opposite the other. Through the establishing of bona fide and personal relationships with this Marquette marijuana doctor, patients are able to find a remedy that will not leave any warrant of addiction.
The beautiful city of Marquette, Michigan is an area that is located right in the heart of Michigan's central region, or Upper Peninsula. Featuring a modest population of around 21,335 hard-working citizens, it the Upper Peninsula's largest community to date. Aside from serving as the Upper Peninsula's primary population center, Marquette also serves as the regional center for education, health care, recreation, and retail establishments. With an abundance of natural beauty, a unique and comfortable climate, and a high quality of life that is thoroughly enjoyed by this region's thousands of residents -- Marquette, Michigan is the place to be.
Please note that this alternative healthcare location is serviced by one of Michigan's finest cannabis-recommending doctors, Dr. Robertson. Acting as a compassionate and caring Osteopathic doctor, Dr. Robertson is immensely dedicated to providing patients and their loved ones with the time and attention that is necessary to assure long-term wellness.
As Sage Premier Healthcare continues to grow and prosper within the community of Marquette, Michigan, this medical marijuana certification clinic is constantly finding new ways to develop the perfect lifestyle that honors a patient's dignity and the glory of the human body. Please note that although this facility is located within Marquette, Michigan, Sage Premier Healthcare proudly extend all patient support services for medical cannabis to the surrounding towns and cities of Lakewood, Beaver Grove, Sands, Brookton Corners, Gordon, Mangum, Buckroe and Palmer.