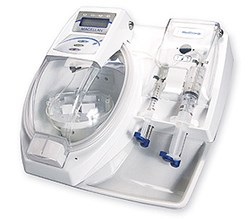 (PRWEB) January 27, 2014
PRP411.com has become a nationally-recognized Internet portal that operates as an online search-and-booking platform designed to accommodate patients and practices within the healthcare niche of prolotherapy. Acting as one of the nation's supreme support portals for chronic pain patients, the company has the intended mission of being able to assist any physician who endorses and practices this up-and-coming method of healing. With an influx of patients requesting this unique form of prolotherapy, the company has now set its sights on the state of Alabama and satisfying its patients in need.
A medical option of choice by nationally-acclaimed athletes such as Denver Broncos quarterback Peyton Manning, Los Angeles Lakers guards Kobe Bryant and Jordan Farmar, professional golfer Tiger Woods, professional tennis player Rafael Nadal, and the New York Knick's own Metta World Peace, this unique form of prolotherapy in Alabama helps accelerate the mending process of debilitating injuries. If these big name patients aren't enough bona fide proof that this form of regenerative therapy is the real deal, one could easily take note of this treatment option currently becoming one of the most popular forms of healing treatments in the Heart of Dixie.
Prolotherapy, more specifically platelet-rich plasma therapy, features a method a non-invasive administration so that patients are not obligated to spend any time in a hospital setting. PRP injections take place right in a doctor's office, where a patient's blood sample is obtained and put into a centrifuge that separates the blood into its many various components. Platelet-rich plasma is then collected and treated before it is re-delivered into the patient's injured area of either bone or soft tissue.
Any Alabama patients who choose this method of healing will experience a significantly reduced length of stay because of the body's ability to ambulate sooner. With far less pain and inflammation that many medical procedures, platelet-rich plasma therapy could be a patient's saving grace from any lifelong pain. Patients in Alabama who have sought after this treatment are typically suffering from a document-driven medical condition that greatly hinders any ability to strive and could cause debilitating pain. Many patients have osteoarthritis of the knee, shoulder, hip and spine, rotator cuff tears, chronic plantar fasciitis, anterior cruciate ligament (abbreviated A.C.L.) injuries.
Platelet-rich plasma therapy in Alabama is consistently serving as a driving force for drastically increasing a patient's overall wellness. No longer will any prolotherapy patients in the Cotton State have to deal with unwanted and debilitating pain. As a subscription-based healthcare service, PRP411.com is actively searching for Alabama prolotherapy doctors to continue revolutionizing the way healthcare is currently practiced. User-friendly, entirely informative and a compassionate hub of medical specialists, PRP411 calls attention to all Alabama platelet-rich plasma doctors who wish to satisfy an influx of pain patients.