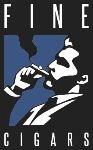 We want to make the purchasing experience as smooth, simple, convenience, and speedy as possible for our customers
Brisbane, Queensland (PRWEB) February 03, 2014
Fine Cigars Australia, a specialist retailer located in Brisbane, Queensland, is now accepting payment in Bitcoins for purchases made via the website. This means that those buying products from the site can look forward to the ease and convenience of being able to make Bitcoin payments should they wish to do so.
Those looking to buy cigars online can now choose from a number of payment methods, one of which is payment via Bitcoin. This means that purchases can be made with greater ease, speed and convenience. In addition to offering a choice of payment methods, the company also offers a huge range of cigars, with more than 1400 variations available to suit a wide range of tastes and preferences.
The company specializes in providing access to premiums products at competitive prices, which means that those who want to purchase cigars for themselves or even as gifts can choose from a huge variety of quality products and also benefit from affordability. Those who wish to pay by Bitcoin can do so while other customers can choose from a variety of alternative payment options.
An official from the retail specialist said: "We want to make the purchasing experience as smooth, simple, convenience, and speedy as possible for our customers. With this in mind we not only offer a huge range of options at affordable prices but we also offer a range of payment methods to select from. Being able to pay by Bitcoin is just one of many convenient benefits that our customers can look forward to. We also offer fast and efficient delivery and excellent service. On top of all this we provide access to more than 1400 cigars, all of which are premium brands that come with high quality."
To find out more about the brand on offer, please visit http://www.finecigars.com.au/
About Fine Cigars Australia
Fine Cigars Australia is a specialist retailer offering access to a wide range of premiums products at competitive prices.
Contact information
Fine Cigars Australia
Brisbane, Queensland 4173
Australia
Phone Number: 0468616092