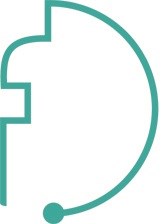 Working with high quality firms such as Gill Jennings and Williams Powell is a great experience but more importantly it means we have diverse and interesting opportunities to talk to candidates about
London (PRWEB) January 28, 2014
Pete Fellows, Managing Director of Fellows and Associates, claims that 'From 2008 until at least 2011 graduate entry went down significantly'. He reports that this is having a substantial impact on current market conditions and that newly and recently qualified Patent Attorneys can be extremely difficult to find. In particular, Pete points to the demographic gap between current trainee Patent Attorneys and Senior Associates, with firms being short on numbers between these levels.
The article discusses a possible inconsistent impact – that the 'crisis' is more pronounced for Patent Attorneys with a technical background in electronics or engineering than it is for chemistry and biotechnology, largely due to there being less of an increase in work in those areas.
Pete goes on further to discuss what the demographic gap has meant for Fellows and Associates recruitment model. The company has found that its work has been rebalanced with an increase in retained search because firms simply cannot find candidates through a 'no win, no fee' approach. In Pete's opinion some of Fellows and Associates competitors have been slow to react to these new market conditions and exhibit 'a spectacularly poor approach to headhunting'. He suggests that whilst on one level this is beneficial to Fellows and Associates, on another it could damage the image of recruiters in the intellectual property sector as a whole.
Other points raised include some of the differences in the IP market between 2014 and 2006 and that there is, in Pete's opinion, a duplication of service –less points of difference between suppliers.
Fellows and Associates current campaign work includes Patent Attorney recruitment in electronics and engineering for Gill Jennings & Every and in engineering (with patent litigation) for Williams Powell. "Working with high quality firms such as Gill Jennings and Williams Powell is a great experience but more importantly it means we have diverse and interesting opportunities to talk to candidates about", says Phillipa Field, a consultant with Fellows and Associates.
Gill Jennings & Every are actively seeking Patent Attorneys who are newly qualified or near qualification working directly for one of two of the Partners of the firm. The Fellows and Associates website describes what is needed, "Required is a true collaborator: an engaging and multi-talented applicant who wishes to learn how to manage and support a world class list of clients." In a recent article on the Fellows and Associates website, Michael Lord, a Partner with Gill Jennings & Every describes the differences he sees between his and other firms, "We've got a great set of clients and client relationships to match so there is a feeling that you're where the real action is – there isn't a sense of there being a better party elsewhere. The client-centric team approach means that our professionals get a better client exposure than in other firms (we choose them carefully and we back them by helping them build relationships with the clients alongside the client partner(s)). It also means that they have the opportunity to move their career in the direction they want in terms of client and work type in a way that is not possible in many firms."
Some of the attributes of the position at Williams Powell are described as follows on the Fellows and Associates website: "The firm has a substantial volume of direct client work across a range of sectors but particularly general engineering and medical devices. This includes a mix of international corporations (for example they are a preferred supplier for all European work for a large US medical device company) and smaller clients each with its own set of challenges. Partners of the firm have advised clients at board level, essentially helping shape the IP strategy for a variety of businesses."
About Fellows and Associates
Fellows and Associates recruit Patent Attorneys, Trade Mark Attorneys, IP Lawyers and other Intellectual Property professionals worldwide. The firm offers a diverse range of recruitment services including search, advertised selection and managed campaigns. Fellows and Associates' management consultancy division offers targeted strategic advice to firms within the Intellectual Property sector worldwide. See http://www.fellowsandassociates.com for more, phone +44 207 903 5019 or email contact(at)fellowsandassociates(dot)com.