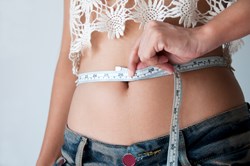 Women between the ages of 25 and 54 with an interest in news and reading are our largest audience.
London, Northamptonshire (PRWEB UK) 29 January 2014
Website statistics to date show that Homefield Grange is receiving 50% more visits than those at the end of last year. Homefield Grange enables people to achieve their fitness, weight loss and healthy wellbeing goals, providing all the support required from professionally qualified staff.
"Keeping an eye on website statistics and trends enables Homefield Grange to monitor where the interest in them comes from. With new parameters in place we can pin down where the majority of interest comes from and current indicators are telling us that women between the ages of 25 and 54 with an interest in News and reading are our largest audience," says Billie Sharp, Homefield Grange's web developer and designer.
With increasing information and coverage of healthy wellbeing it makes sense that those who read the news and research the best ways to reach their healthy weight loss goals will find their way to Homefield Grange.
Company Information
The centre works with every guest individually to ensure they have a plan they're happy with.
A dedicated, established and permanent detox retreat wellness and healthy weight loss spa open 51 weeks of the year, assisting clients making positive changes towards their health and well-being. This caring team of qualified practitioners will provide all the help and support you would expect from a professional organization.
For more information about Homefield Grange you can visit http://www.homefieldgrange.co.uk or call 01536 712219 or you can email enquiries(at)homefieldgrange(dot)co.uk.