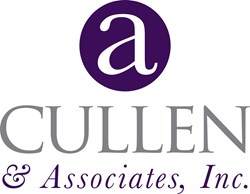 While challenged, the industry is not complacent.
Boca Raton, FL (PRWEB) January 27, 2014
Despite laggard growth in domestic graduates obtaining the required degrees, an unfavorable immigration policy barring the retention of qualified foreign graduates and an expected attrition rate of power industry engineers in the 50% range over the next five years, Smart Grid hiring executives project a 9% overall job growth rate in 2013, according to A. Cullen & Associates' and Zpryme's second annual Smart Grid Hiring Trends report.
"Hiring managers continue to face significant hiring challenges attracting both inexperienced and experienced hires, yet seem unwilling to make any compromises in the area of qualification requirements, including desired degrees, certifications and experience levels," stated Heather Anusbigian, CMO of A. Cullen & Associates. "While hiring bonuses have increased substantially, salaries have remained relatively flat. Coupled with a less-than-robust talent pool, hiring managers are struggling to fill open roles expeditiously."
"While challenged, the industry is not complacent," said Jason Rodriguez, CEO of Zpryme. "Smart Grid executives are actively pursuing a wide variety of solutions, including exploring more flexible work arrangements, offering relocation packages, looking outside the industry to recruit candidates with transferable skill sets and aggressively pursuing available visa sponsorships."
The 2013 Smart Grid Hiring Trends report offers human resource professionals and hiring executives unique insight into emerging Smart Grid human resources challenges, solutions and trends. Featuring 76 unique tables illustrating nearly 30 distinct Smart Grid hiring topics, this research arms industry professionals with a powerful benchmarking tool that will ensure the development of a successful Smart Grid human capital strategy.
Topics include:

Average compensation information for seven classes of Smart Grid positions
Past and forecasted hiring activity (national and regional data)
Academic, certification, experience and skill requirements for Smart Grid candidates
Average time to hire
Universities/colleges targeted for recruitment
Hiring bonus averages and usage
Employee retention
Women in Smart Grid roles
Telecommuting and relocation policies and usage
Best practices for recruiting Smart Grid candidates
Industries with transferable skill sets
Training initiatives pursued by the industry
International employee hiring policy and sponsorship
Trend data for 2012-2013
"Universities and colleges can also leverage this report to pinpoint the exacting qualification requirements of this growing sector, facilitating their development of curricula targeted to produce the most employable graduates," added Rodriguez.
"We are committed to providing our clients with actionable research that will help them navigate the unique challenges facing the Smart Grid sector," stated Anusbigian. "We also want to be part of the solution. To demonstrate our commitment to this end, A. Cullen & Associates, in partnership with Zpryme, is donating $100 of the proceeds from the sale of each report to the IEEE PES Scholarship Plus Initiative™. IEEE PES provides scholarships and real world experience to undergraduates who are interested in power and energy engineering careers."
The 2013 Smart Grid Hiring Trends report is available for purchase at http://www.acullen.com. The Executive Summary and Table of Contents can be previewed here.
Methodology:
The 2013 Smart Grid Hiring Trends study was conducted by surveying 115 Smart Grid hiring managers and executives throughout the months of May-August in 2013. Only one response per company was allowed for the study. Only U.S.-based executives and managers who played a role in making hiring decisions for Smart Grid-related roles at their respective companies were invited to respond to the survey.
About A. Cullen & Associates, Inc.
A. Cullen & Associates is a niche recruiting and consulting firm offering a comprehensive suite of human resources solutions to the Smart Grid, commodities and energy industries. Backed by nearly 20 years of industry experience, A. Cullen & Associates has a track record of building profitable teams in these niche sectors. Armed with a keen understanding of legislative and regulatory change, industry business model evolution and human capital trends, A. Cullen & Associates helps clients continually stay one step ahead of the competition. For more information, visit http://www.acullen.com.
About Zpryme Smart Grid Insights Practice:
Austin-based Zpryme is a research-based firm with services focused on the energy industry. Based on the creative direction of our associates, Zpryme produces influential research, targeted branding, and meaningful thought leadership events such as ETS that challenge the status quo. To learn more about Zpryme visit: http://www.zpryme.com.
About the IEE PES Scholarship Plus Initiative:
The IEEE PES Scholarship Plus Initiative provides multi-year scholarships and career experience opportunities to qualifying U.S. & Canadian electrical engineering undergraduate students. Since 2011, 549 scholarships have been distributed to students at over 120 universities and prestigious engineering colleges across the USA and Canada. Over 115 companies have hired these students for an internship and/or full-time position. To learn how you can support this initiative please visit http://www.ee-scholarship.org/.