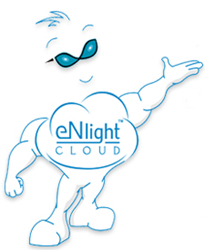 "We have come across a number of prospects asking for more details about eNlight cloud auto-scaling. I wanted to take some time explaining how eNlight works and the benefits users can derive via auto-scaling eNlight VMs" - Probal DasGupta, CEO at bodHOST
Edison, NJ (PRWEB) January 29, 2014
bodHOST a technology leader in the hosting industry today officially revealed more details about its eNlight cloud auto-scaling service to show its commitment towards delivering flexible cloud based services.
"eNlight cloud has been in the market for some time, and has had very good success. We have come across a number of prospects asking for more details about its auto-scaling ability, a key feature of eNlight. I wanted to take some time explaining how eNlight works and the benefits users can derive through auto-scaling eNlight VMs," says Probal DasGupta, CEO at bodHOST.
So what exactly is Cloud auto-scaling?
Mr. Probal DasGupta – "Auto scaling is one of the unique features of eNlight cloud, which is designed to provision Virtual Machines that can scale up using additional resources when their resource utilization nears a threshold limit. With eNlight computing, resources allocated to a VM can be automatically increased when load on the VM increases considerably, thereby degrading the performance of applications, portals or websites hosted on it; CPU and RAM being two examples of resources that can be auto-scaled this way. eNlight ensures that our clients don't get any unexpected bills as limits can also be placed on the level to which resources are automatically scaled in order to maintain the monthly billing manageable as per client's spend patterns and readiness.
"The best thing about auto-scaling from eNlight is that all of this is done without the need to reboot the VM, so no downtime! Furthermore, I believe, eNlight platform is one of the most intelligent around and when it detects that a VM is in need of extra power, more resources are pulled from the central pool that all VMs in the cloud derive their power from. As auto-scaling responds automatically to computing resource demands, the additional charges for a client will only appear for periods of high usage, as the specifications of the VM will return to their pre-determined levels once the load decreases."
Probal's explanation clarifies that resources can be scaled up and down by eNlight as a percentage of resource consumption patterns. Scaling is done steadily, but is also fast and effective at the same time, as is the scaling down. As the scaling down happens, the allocated resources to the VM are moved back to the central resource pool, often during off-peak hours as this is when demand will be at its lowest. This has proven to be popular because it means that businesses using eNlight are truly only paying for what they are using and ensures that redundant resources aren't costing them money.
"Although disk scaling isn't available in the eNlight Cloud, we do offer a feature known as Elastic Storage that means you can add multiple disks to a single VM. These disks can be attached and detached on the fly and between VMs, without any data loss. This is why we believe that eNlight is one of the best options available for Disaster Recovery hosting," said James Anderson, Sales Manager at bodHOST
About bodHOST:
bodHOST, established in 1999, was one of the pioneers in web hosting in the U.S., and today manages almost 2 million domains worldwide, and offers a wide range of hosting solutions, both Cloud based (eNlight, VMware, and Hyper-V platforms), as well as traditional solutions like Dedicated Servers, Virtual Private Servers, Shared Servers, Server Mirroring Solutions, Load Balancing Servers and shared hosting services to businesses, professionals, and individuals. bodHOST continuously innovates in technology, and its eNlight Cloud provides auto-scaling for true pay-per-consume model unique in the industry at this moment. The company's latest foray is in the South American market with the establishment of a presence in Santiago, Chile.
Disclaimer: The names of actual companies and products mentioned herein may be the trademarks of their respective owners.
Media Contact:
Probal DasGupta
+1-516-690-6844