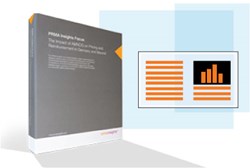 In developing this report we aimed to give manufacturers a clear view of what they need to do – and when – to prepare thoroughly for benefit assessment and the negotiation processes within it.
(PRWEB) January 28, 2014
Since the AMNOG legislation was introduced in Germany in 2011 to cut drug expenditure, all new chemical entities (NCEs) have to go through the process of benefit assessment, the outcome of which is a key determinant of the subsequent pricing process and negotiated reimbursed price. However, the G-BA has returned a resolution of "no additional benefit proven" for almost two-thirds of the subgroups considered in benefit assessments of NCEs to date – resulting in substantial price cuts for many drugs; in some cases, drugs have subsequently been withdrawn from the German market.
Analysis of completed benefit assessments shows that in 90% of cases the resolution of "no additional benefit proven" was not, in fact, because the drug did not provide incremental benefit over the appropriate comparator, but because of a technical issue with the dossier: data were incomplete, inappropriate, or aspects of the data handling were technically incorrect. Clearly, therefore, such outcomes can be avoided. As lead author, Monika Behrens, explains: "The technical and evidence requirements for benefit assessment are stringent. Manufacturers have not always prepared adequately, perhaps because they don't fully understand the requirements or the rigor with which they are applied, and have not always sought the advice of the G-BA early enough. In addition, many of the methodological guidelines and full G-BA reports are available only in German, creating further challenges for manufacturers trying to understand the nuances of what is required. In developing this report we aimed to give manufacturers a clear view of what they need to do – and when – to prepare thoroughly for benefit assessment and the negotiation processes within it. Hopefully that will provide a better resolution and improve the potential opportunity for NCEs."
PRMA Consulting are experts in market access, particularly in the practical and technical challenges faced in building the evidence base to demonstrate the value of new products and support negotiations around pricing and reimbursement. As founding partner, David Sykes, comments: "Evidentiary requirements are increasing across Europe, and payors will only become more demanding. Manufacturers need to prepare thoroughly for health technology assessment, which requires consideration of payor as well as regulatory expectations, when planning both Phase 3 trials and the generation of further supporting evidence. Our research demonstrates clearly what has happened in Germany when this planning is inadequate."
Examples of the issues covered in the Focus report:

Who are the key stakeholders and what are their roles in the current P&R system in Germany?
What information needs to be included in the benefit dossier?
What can be done if the pivotal trial comparator is not one of the appropriate comparators defined by the G-BA? Will indirect treatment comparison be a successful lever?
What endpoints will be accepted for benefit assessment?
How should manufacturers prepare for subgroup analysis by IQWiG and the G-BA?
Can a profitable price still be achieved in Germany?
Does EMA orphan drug designation provide any advantages for benefit assessment?
Is it worth entering the German market with a low benefit assessment rating?
Is it always a disadvantage to be included in a reference price group?
What can be achieved through arbitration?
PRMA Consulting, headquartered in the UK, are experts in pricing, reimbursement, and market access, specializing in strategy development, evidence generation, and value communication. Founding Partner David Sykes and report lead author Monika Behrens will be available for telephone interviews to discuss this report.
To order this report or set up a telephone interview, please contact Anna Berry using the email link at the top of this page or visit http://www.prmaconsulting.com/insights/order.