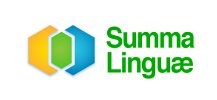 Our clients love the services that Summa Linguae has to offer.
Waterloo, ON (PRWEB) January 30, 2014
Theonera Inc., a full service human resources consulting firm, today announced a new partnership with translation firm Summa Linguae to offer translation and interpretation services for clients that do business with overseas firms.
North American companies are increasingly conducting business with clients overseas in the global economy, and the inability to effectively communicate across language barriers presents a challenge. Theonera's new partnership with Summa Linguae is a solution to the language barrier issue.
"Many of our North American-based clients with operations internationally have lacked the ability to effectively communicate in languages other than English. Miscommunication has resulted in missed opportunities and has made it challenging for clients to make strong, quality international hires," said John Francis, president of Theonera Inc. "Our firm prides itself in offering clients a complete, one stop, full-service human resources experience. The new translation and communication services we are offering with the help of Summa Linguae present another way for us to add value to clients."
Theonera Inc. works with businesses to simplify the recruiting process and functions as an 'outsourced human resources department' that offers flexibility and solutions to meet business needs. The Summa Lingua partnership taps into a network of more than 1,000 translators and proofreaders that cover over 60 languages. According to Francis, the translation service has been especially in demand and useful for its oil and gas and mining clients, many who regularly conduct business overseas.
For more information on human resources consulting by Theonera Inc., visit http://www.theonera.com or contact 519-656-1051 or john(at)theonera(dot)com.
About Summa Linguae:
Since 1995, we have completed translation projects for more than 1,000 corporate clients operating across the spectrum of industries, including the largest private companies in Poland and abroad. Since 2005, we have won awards in 55 different public institutions. Our output is more than 500,000 pages and more than 5,000 hours translations completed within approximately 20,000 translation projects.
About Theonera Inc.
Theonera is your solution for Human Resources. Theonera Inc. is a global firm with networks in several leading industries. They believe in the importance of finding the right person for the job and are committed to making that happen for your company.
In today's competitive business world, a company's success always comes down to having the right people for the job. At Theonera, people are their business. With over 20 years' experience and recognition from our peers, you can be reassured that you are in capable hands. Theonera is committed to offering professional services at an affordable rate. While onsite consultation is certainly possible, they do offer online video services which allow significant savings on travel costs.