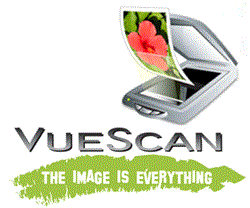 We are proud to have helped over 400,000 customers – and we aim to reach half a million customers in 2014.
Miami, FL (PRWEB) January 29, 2014
Hamrick Software, the developer of VueScan, the world's most widely used 3rd party scanning software, has recently reached a milestone – 400,000 customers.
Ed Hamrick, the President of Hamrick Software, says, "We are proud to have helped over 400,000 customers – and we aim to reach half a million customers in 2014."
The user interface has also had a number of new features added, Ed Hamrick says. "We continually strive to improve our product, and the latest version has made VueScan incredibly easy to use. We have made it a one step process with the addition of a 'Scan' button, which contains an automatic setting for every option, and at the same time, increases scanning speed up to 20%. The user interface has been improved with some really nice new features introduced – many of them requested by our customers. Another improvement is the multi-processor support which provides faster infrared cleaning."
In addition, VueScan has added support for an additional 84 scanners from Plustek and more Fujitsu scanners. Ed Hamrick says, "We kept receiving requests for us to add support for scanners, so we are really pleased to be able to help our customers. Many of these scanners aren't supported on newer versions of Windows and Mac OS X, so it is great that they can continue to use their existing scanners."
VueScan now supports more than 2400 scanners, and is available for Mac OS X, Windows and Linux.
VueScan offers offer an easy to use one-stop 'Scan' button. When VueScan starts, the 'Scan' button will scan with all the settings done automatically. VueScan also offers a full range of advanced features, including batch scanning and multi-page PDF output, options for scanning faded slides and prints (and automatically adjusting images to optimum color balance that reduces the need to manually do it in Photoshop). VueScan also includes built-in IT8 color calibration of scanners, producing colors that look true to life, and other advanced and powerful scanning and productivity features.
VueScan is available in two editions, Standard Edition ($39.95 USD) and Professional Edition ($79.95). The Professional Edition adds unlimited free upgrades, advanced IT8 color calibration and support for raw scan files. Multi-user licenses are available. Both versions offer an easy to use one-stop 'Scan' button.
A fully functional, trial copy of VueScan can be downloaded from http://www.hamrick.com/.
Based in Miami, FL, Hamrick Software was founded in 1991. Its first product was VuePrint, an easy to use JPEG viewer for Windows that for many years was the recommended image viewer for AOL, with more than 100,000 users. In 1998, the company first released VueScan, a program for scanning with flatbed and film scanners, there are now more than 400,000 users all over the world with VueScan supporting over 2400 scanners.
The latest product to be added to the VueScan product range is VueScan Mobile, which was released in 2011. This allows you to seamlessly scan documents and photos straight to your Android device, iPad, iPhone, iPod touch or Kindle. It is now being used extensively by thousands of new customers and has received excellent customer ratings. VueScan Mobile supports HP, Canon, Brother, Samsung and Epson WiFi printer/scanners and has a built-in camera facility.
For more information, contact:
Hamrick Software
16850 Collins Ave Suite 112-711
Sunny Isles Beach, FL 33160
E-mail: support(at)hamrick(dot)com
Facebook: http://www.facebook.com/VueScan