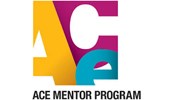 The most rewarding thing this year was the feedback from the students.
Richmond, VA (PRWEB) January 28, 2014
The ACE Mentoring Program at Charlottesville High School, which has been led by Timmons Group's Craig Kotarski, concluded its program Monday night with its end of year event. The event celebrated the 13 students and their efforts in learning about building design, culminating in their design project of their school's field house.
While the designs ranged from practical to imaginative, all areas of the building industry were touched and brought to life throughout the program. Students were not only introduced to design through working on their projects, but also experienced a wide range of speakers, ranging from high end landscape architects to owner representatives. Additionally, the students also had the chance to tour the high school's STEM lab which was under construction, as well as a local architecture studio and observe teams collaborating in the design process.
"The most rewarding thing this year was the feedback from the students," said Kotarski, a project manager with Timmons Group. "The majority of the students have mentioned how their exposure to this program and therefore architecture, engineering, and landscape architecture and such, has given them a better understanding of those careers and how to pursue them."
About Timmons Group
Timmons Group is a multi-disciplined engineering and technology firm recognized for nearly twenty years as one of Engineering News Record's (ENR) Top 500 Design Firms in the country. Timmons provides civil engineering, environmental, geotechnical, GIS/geospatial technology, landscape architecture and surveying services to a diverse client base. Headquartered in Richmond, Virginia, Timmons Group has regional offices throughout Virginia and North Carolina. For more information, visit http://www.timmons.com.
Media contact:
Tim Klabunde
Director of Marketing
tim.klabunde(at)timmons(dot)com