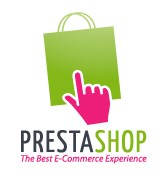 Together, we're simplifying globalization by equipping our online merchants with innovative tools that make it easy to overcome the challenges international e-commerce poses.
Miami, FL (PRWEB) January 29, 2014
PrestaShop, the world's leading e-commerce solution powering over 150,000 online stores worldwide, announces its partnership with GoInterpay, an easy to use turnkey international solution providing online retailers with the tools for e-commerce globalization.
Thanks to this partnership, merchants powering their online store with PrestaShop will be able to provide international shoppers with a completely localized shopping experience, extending their reach to potentially billions of customers around the world. PrestaShop users that integrate the GoInterpay module will be able to welcome a global audience in their respective language and currency, process payments with recognized local payment solutions and ship to over 150 countries with automated tax and duty compliance.
"Partnering with GoInterpay reflects our on-going efforts to provide our users with the most enriched, innovative and international e-commerce solution in the industry. Together, we're simplifying globalization by equipping our online merchants with innovative tools that make it easy to overcome the challenges international e-commerce poses, allowing retailers to effectively tap into international markets and significantly grow their profits," says Christopher Machin, Partner Manager at PrestaShop.
"When looking for ecommerce platform partners to work with I was quite impressed by both the technology and global reach of the PrestaShop software platform. Their out of the box support for multi-language and international options made it a natural fit with our global eCommerce payments and local pricing solution. With Prestashop, we look forward to helping more merchants remove the barriers to selling and shipping internationally," says Sam Ranieri, Vice President, COO of GoInterpay.
PrestaShop merchants can rely on GoInterpay to protect them from credit card fraud, manage the logistics behind international shipping and fulfillment, and handle their international returns. Customers can shop confidently on PrestaShop sites using GoInterpay with up-front notifications for duty and tax charges prior to making a purchase, the ability to choose a preferred payment method and full package tracking.
The GoInterpay module is designed to integrate seamlessly with PrestaShop stores running on version 1.4 and above and can be found native in the PrestaShop software or available for download on PrestaShop's Official Marketplace at no cost.
This partnership along with PrestaShop's powerful growing language engine offering users 60 translations for their online stores further solidifies PrestaShop's leading position as the world's most internationalized e-commerce solution.
About PrestaShop
PrestaShop is a free and Open-source e-commerce software powering over 150,000 active online stores worldwide. Recognized as the world's most powerful, flexible and internationalized e-commerce solution, PrestaShop provides online merchants with hundreds of innovative tools to build and manage a successful online store at no cost. Used in over 150 countries and partnered with the most renowned names in the industry, PrestaShop continues to revolutionize online retail with technology that increases sales and maximizes visibility. Working hand-in-hand with its growing community of over 500,000 dedicated members, PrestaShop's entrepreneurial team is made up of e-commerce enthusiasts that are committed to the success and profitability of their online merchants. PrestaShop is the proud two time winner of Packt Publishing's Best Open-Source Business Application, winner of Europe's Bsoco Award in the 2013 CMS category and rated #1 Open-source Shopping Cart by EcommerceBytes Sellers Choice Awards 2013. For more about PrestaShop visit http://www.PrestaShop.com, follow @PrestaShop on Twitter and like Facebook.com/PrestaShop.