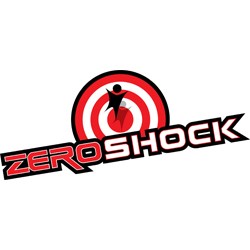 Los Angeles, CA (PRWEB) January 30, 2014
As amusement parks and extreme sports up the ante with new rides and events that test the limits of how high humans can soar, the need for added safety becomes more important. Every year there are news stories about fatalities at theme parks and paralyzing accidents as the result of motocross, snowmobile racing and freestyle snowboarding and skiing events. The public's fascination with adrenaline-pumping sports and theme park rides is fueling a race for more-thrilling but more dangerous rides and games. The normal safety precautions aren't enough to ensure safety so now industries are turning to new inflatable stunt bags to keep riders and athletes safe.
Zero Shock™, manufacturers of impact prevention system platforms, unveiled their latest product, inflatable stunt bags at the recent International Association of Amusement Parks and Attractions (IAAPA) in Orlando. The stunt bags, used previously in Hollywood films and for civil rescue operations, ensure a soft landing that cradles the impact and keeps the person safe. Before Zero Shock™, many inflatable bags simply propelled a person back in the air. This was extremely dangerous if the person was falling from great heights or traveling at accelerated speed. In some cases the landing would prove more dangerous than the stunt. However, with the inflatable stunt bags from Zero Shock™, people are safely embraced by the stunt bag and do not have to worry about a second landing.
The inflatable air bags are ideal for several industries including civil rescue and stunts, but Zero Shock™ is expecting most of the early demand to come from amusement parks and extreme sport organizers. As more theme parks include rides such as base jumping, sky diving and extreme height games the need for durable and high quality fall protection becomes more important. Many rides have cushioned roll bars to keep people safely inside cars but when someone is swinging on a rope or climbing a wall that reaches 30 feet it is crucial that people have a soft impact prevention system to break a fall.
Another industry that will be taking a close look at Zero Shock™ inflatable air bags is extreme sports. Having grown rapidly over the past few years due to the popularity of the Winter X Games and the stardom of Shaun White, extreme sports including snowboarding, snowmobile racing and freestyle skiing are drawing bigger audiences and with comes the expectation of seeing more dangerous stunts. As extreme sport athletes take greater risks with jumps and stunts it is increasingly important to provide added safety barriers to protect athletes and fans. With inflatable stunt bags on the course or track those participating in dangerous tricks and stunts have a soft landing waiting should the stunt go wrong or a bad spin happens.
Still another practical use for Zero Shock™ stunt air bags will be commercial construction companies. Erecting tall skyscrapers and other large structures puts workers at risk for falls and if there is nothing at the ground level to break this fall the results could be fatal. Using air stunt bags at construction sites and near buildings that are undergoing renovations give workers added security when working at great heights.
Zero Shock™ utilizes the safest and most advanced impact absorbing technology in the world. Zero Shock™ air bag systems are used around the globe for amusement, gymnastic, stunt, extreme sports, civil rescue and commercial industries. To learn more visit http://www.zero-shock.com or call (888) 733-7780.