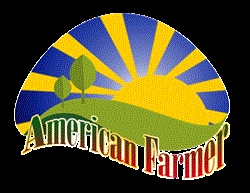 Jupiter, FL (PRWEB) January 27, 2014
DMG Productions proudly announces an upcoming episode of American Farmer, which will air on Tuesday, January 28, 2014 at 8:30 a.m. EST on RFD-TV.
In this episode, American Farmer follows TriStates Grain Conditioning for a behind-the-scenes look at grain conditioning and preservation. Viewers will learn about Tri-States Grain Conditioning's 30 plus years of experience providing innovative grain temperature and hazard monitoring products to the grain industry.
American Farmer will also explore Fresh Results, one of the fastest growing and most dynamic companies in the fresh produce industry; one of the largest, most reputable fresh berry growers/shippers in the world.
In addition, the show will feature Ag Odor Control and their MOC-7 treatment, which is revolutionizing the industry. Viewers will learn how MOC-7 is allowing farmers to reap the full potential of their livestock and their crops.
"We are so excited to be able to educate our audience on the new and improved technologies helping to create a more sustainable agricultural future," said Charlie Cowan, producer for the series.
About American Farmer:
American Farmer is a breakthrough program on a mission to showcase the latest advancements in agriculture and farming. From seed to harvest, livestock and more, our producers have traveled the country covering the people, places and issues impacting all areas of farm country.
American Farmer airs Tuesdays at 8:30am ET on RFD-TV as well as Tuesdays at 12:30pm and Saturdays at 1:30pm ET on FamilyNet.
For more information visit: http://www.americanfarmertv.com or call (866) 496-4065.
Media Contact:
Charlie Cowan, Producer / American Farmer
(866) 496-4065 x 875 / charlie (at) americanfarmertv (dot) com