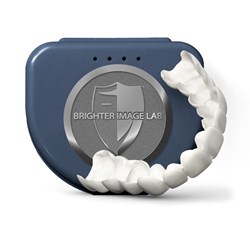 When I put my veneers in for the first time, I was totally overwhelmed. Everyone in the room was crying, including me. It was one of those 'once-in-a-lifetime' experiences.
Fort Worth, Texas (PRWEB) January 28, 2014
Many people couldn't imagine being unemployed and homeless. Fewer still could understand how hard it would be to work their way back into society fighting the additional stigma of having missing their front teeth. Those who have suffered it know the pain of trying to navigate such critical first impressions, like a job interview. They know that the moment they open their mouths, their prospects will likely be dashed. Yet, these were the exact circumstances faced by a North Texas woman, Dee Erwin. Like so many others, Dee found that missing teeth made nearly every interaction uncomfortable, and her story isn't as rare as we would like to believe. A perfect example of a growing trend, Dee eventually found her solution. The answer to Dee's problem was not at a dentist's office, but in her own home, through the country's only online dental lab.
Dee told us, "Temp agencies wouldn't send me out to any good jobs. Anything in an office environment was out of the question. I couldn't even get work as a cashier, because people didn't want their customers to see my teeth. Even with my years of management experience, they would put me in entry-level overnight positions or have me work with the janitorial staff. It just became very depressing."
However, Dee accepted those jobs and, after months of saving what little she could, made an appointment to see a restorative dentist. The treatment plan she received totaled almost $17,000; about 17 times the amount she had saved.
"I was crushed," Dee said, "I felt absolutely hopeless, but I wasn't going to stop. I didn't want my smile to hold me down anymore. That's when I started looking at my alternatives."
Taking matters into her own hands, Dee turned to the internet for help and found BrighterImageLab.com, a company specializing in a product called the Press On Veneer. In business since 1997, Brighter Image Lab uses cutting edge advancements in 3D printing technology to create removable dental veneers for a fraction of the cost of traditional veneers. Their "Lab Direct" process allows clients to improve their smile without ever going to a dentist. Although it seemed too good to be true, Press On Veneers was a solution Dee could actually afford. But that's just the beginning of her story.
Bil Watson, the Director of Brighter Image Lab said, "When we first spoke with Dee, we could tell that there was a lot more going on than just a problem with her smile. You could see there was a spark hidden somewhere, and it was just covered up by years of hardship. It's unfortunate, but it's something we see quite often. People with bad teeth eventually begin to segregate themselves, and it's a hard thing to pull yourself out of. So we wanted to do more. We knew we could help."
Over the next two weeks, not only did Brighter Image work to give Dee an amazing new smile, they also partnered with other local companies to give Dee a complete surprise makeover. The same day FedEx delivered her Press On Veneers, the folks at Brighter Image were there, cameras in tow, to complete Dee's transformation. Just a few hours later, the results chronicled in the makeover video were nearly unbelievable.
"They were so wonderful," Dee recalls. "They bought me new clothes and sent me to a high-end salon. It was just incredible, and it was all topped off with my amazing new smile! When I put my veneers in for the first time, I was totally overwhelmed. Everyone in the room was crying, including me. It was one of those 'once-in-a-lifetime' experiences."
Mr. Watson explains, "To tell someone like Dee that they need to come up with $17,000 is the same thing as telling them they need to come up with $17 million. It's an equally unattainable number. People need a reasonably-priced alternative that doesn't include dentistry; that's what we do at Brighter Image Lab. It's not just about changing smiles, it's literally changing people's lives."
Dee was so moved by her experience that she has since gone to work for Brighter Image Lab and is using her personal story to help others review their alternatives to expensive dental work. She now gets calls daily from other people who are dealing with struggles that closely mirror her own. They suffer from unemployment, underemployment, poverty, and a system that effectively excludes all but the most privileged. Like Dee, people are searching online at Brighter Image to find a real, affordable solution to a bad smile.
###
Brighter Image Lab has been in business since 1997, is based in Fort Worth, Texas and has accumulated more than 300,000 clients. Brighter Image Lab is a subsidiary of MSC Development Inc. Removable dental veneers are marketed as Press On Veneers and BIL Veneers via pressonveneers.com and bilveneers.com respectively.