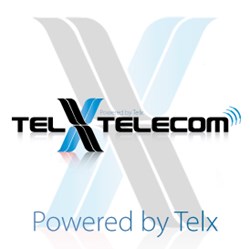 Miami, FL (PRWEB) January 29, 2014
Telx Telecom, Miami's preferred VOIP Services provider, is now providing companies with SIP Trunking alternatives to enhance phone system operations.
Session Initiation Protocol, better know as SIP Trunking, is the use of Voice over Internet Protocal (VoIP) to assist a private branch exchange to the web.
It is advanced technology operated through an internet connection directly linked back to the main server, therefore eliminating the need for extra equipment. The Internet replaces the common telephone trunk, allowing companies to communicate with fixed and mobile telephone personnel worldwide.
SIP Trunking is an alternative to the Public Switch Telephone Network which many companies use today. The alternative protocol can come in for form of a line or link, specifically engineered to provide companies with numerous telephone lines capable of sending out numerous signals at once, while at the same time connecting switching centers in a communication system.
Before a SIP Trunking plan can be implemented, it is necessary for a company to have a Private Branch Exchange, hosted PBX, to connect to the company's internal end users, an Internet telephony service provider, (ITSP) and a gateway which services as a technological moderator between the business hosted PBX and the ITSP.
Telx Telecom offers a number of SIP Trunking plans to fit any size business, from mid-sized businesses which need unlimited calling power to smaller businesses who need less technology to run their business. With the number of SIP Trunking Plans available, companies will have the option to alter their SIP Trunking preferences as their business changes.
SIP Trunking features include:

Inbound calling (requires Bandwidth.com extension)
White Page Listing
Domestic and International Long Distance
411 and Operator Services
800 Inbound (requires purchase or port)
Long distance termination (includes intra-inter-state and international)
Expaned local calling
Outbound calling to 888,877,800 numbers
e911
About Telx Telecom:
Since 2005, Telx Telecom has established themselves as the best-in-class, affordable voice over IP phone service provider for over 1000 small- to mid-sized businesses across the United States.
The Miami business internet phone service provider builds networks from the ground up with the latest, high tech components the industry has to offer.
In addition to their highly certified team of engineers, Telx Telecom is currently partnered with a number of trusted, long-term nationwide carriers to ensure all locations throughout the country can take advantage of the ultimate internet phone network and service available.
An experienced team of engineers combined with the right phone technology on the market is the primary reason Telx telecom is able to ensure their clients with a 99.999 % uptime.
Telx Telecom is available 24/7, 365 days a year. Telx Telecom is the right choice when it comes to internet phone service providers.
For more information, contact Telx Telecom directly by calling 1-866-969-8359 or visit http://www.telxtelecom.com/ and use their LIVE CHAT button option on their website to speak with a live operator.