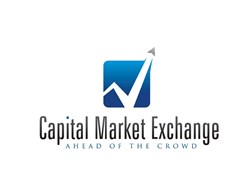 No other firm aggregates and quantifies investor sentiment.
Boston, MA (PRWEB) January 27, 2014
Capital Market Exchange's analytics aggregate and quantify market sentiment to better understand factors influencing bond prices. Capital Market Exchange analysis of market perspective provides its clients a proprietary Sentiment Adjusted Spread by company and enables them to combine their proprietary research with Capital Market Exchange analytics. This previously unavailable clarity provides investment teams a current assessment of risks facing their bond investments in a fragmented and opaque global market. Capital Market Exchange prices spreads of over 10,000 dollar denominated investment grade corporate bonds, covering 14 sectors from Financial Services to Consumer Goods.
The process of factor collection involves gathering investor opinions online via a free form process. Credit Analysts, Strategists, Portfolios Managers and CIO's from teams managing north of $6 trillion in Fixed Income assets regularly participate in the factor aggregation process. The procedure is set-up to ensure no firm is competitively disadvantaged by participating. Capital Market Exchange does not identify the participating firms. Credit teams identify factors they think their peers at other firms are using to assess credit spread changes by industry for the upcoming quarter and never contribute their own views.
Credit teams regularly identify both traditional metrics like profitability growth and leverage ratio and non-financial factors like Central Bank decisions and geo-politics as factors influencing near-term spreads of bonds. Participants are free to submit any factor they think their peers are using to project spreads, noting that outliers are not included in the final result. Only those factors most widely identified are quantified and analyzed through Capital Market Exchange proprietary Sentiment Adjusted Spread analytics.
Speaking of the benefits of participation, Sarah Biller, President of Capital Market Exchange said, " The participants will not only receive results of the factor aggregation process including our quarterly report on current trends and highlighting changes in bond investor sentiment from the last factor aggregation process but they also receive unlimited access to our application for one quarter. More importantly, investors will not get this insight anywhere else. No other firm aggregates and quantifies investor sentiment and you cannot call your competitors and ask them for factors."
For more information on Capital Market Exchange and to find out how you can participate, please visit website http://www.capital-market-exchange.com/index.html and fill in the contact form.