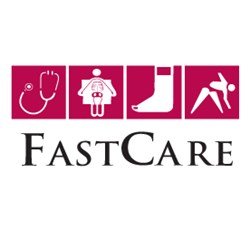 Miami, FL (PRWEB) January 30, 2014
Fatigue ranks as one of the top ten causes of workplace injuries.
As part of their normal physical assessment process, FastCare urgent care walk in clinic, is now taking a closer look for signs of fatigue with an initial pre-employment physical and preceding a work related injury.
One primary reason for accidents in the workplace is a result of sleep deprivation and physically exhausted employees. When an employee begins experiencing feelings of fatigue, their ability to think clearly and identify their own lack of energy becomes impaired.
Fatigue will effect production as exhausted employees, trying to maintain their normal level of physical labor; begin to slow down as a result of sore muscles, dizziness, and lack of adequate sleep.
However, even worse than loss of production is the lack of judgment a fatigued employee begins to experience. Fatigued employees place themselves, and others, in harms way.
To reduce fatigue in the workplace, FastCare medical experts recommend employers ensure the length of shifts employees work are reasonable, employees receive adequate amount of breaks and rest time, and review the type of work each employee is doing to ensure they are physically capable of handling it.
FastCare walk in clinic Miami medial experts will provide the adequate treatment and recommendations to ensure employees have a safe return to their jobs with the knowledge they need to better prevent future injuries do the fatigue.
About FastCare:
Since 2004, the FastCare Urgent Care Aventura Walk-In Clinic has been serving local communities within the Miami area.
When injuries happen, it is imperative all wounds receive immediate treatment in order to prevent any further damage.
The urgent care North Miami Beach medical facility is an excellent alternative for non life threatening injuries verses waiting in an emergency room behind a long line of patients, or scheduling an appointment with a family physician who may not be immediately available until the next business day.
Open 365 days a year, with no required scheduled appointments, being seen by a physician is easier and quicker then ever!
In addition to fast, treatment; the urgent care Miami facility offers a variety of preventive services in terms of vaccines and basic physicals to ensure patients maintain their health.
FastCare is Miami's employer preferred medical facility for employee physicals, drug screenings, and treating workplace injuries.
Known for employing the best doctors Miami Beach has to offer, FastCare medical staff is able to diagnose and handle injuries, Illnesses or other physical complications within a timely manner.
The Miami based facility accepts most private insurances and contracted with all Workers' Compensation Insurance Companies. Therefore, patient's first visits to the FastCare emergency medical clinics could save them money as a result of lower co pays and charges.
For more information, contact FastCare directly by calling 1-786-923-4000 or visit http://www.myfastcare.com/.